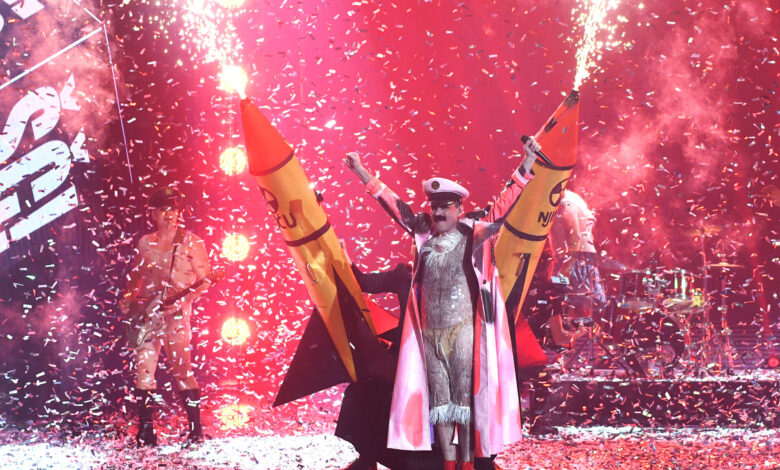 The Youtube views for the semi-final have been out a little over 12 hours but already we are seeing some clear leaders. We take a look at the Youtube views as they stand at 11.35 CEST Wednesday morning.
Croatia leads
Croatia's colourful entry from Let 3 leads the pack, with 656k views. They are followed closely by Israel's Noa Kirei, and then favourites Finland and Sweden.
The qualifiers
Croatia: 656,217
Israel: 530,427
Finland: 442,472
Sweden: 421,028
Norway: 303,369
Serbia: 271,167
Portugal: 215,672
Czechia: 186,533
Moldova: 186,212
Switzerland: 111,053
It looks like a clear four at the top of the semi-final, with the top 2 not being the most-talked about favourites. Sweden and Finland have to settle for third and fourth place. Further down, Serbia have historically performed strongly on our Youtube views metric, coming first in their semi in the last two Eurovisions, but while still going strong with Luke Black's effort, are some way behind the front-runners. Of the qualified entries, it is Switzerland in last-place with approximately a sixth of Croatia's views. Of course consider that it is still early days and the views will change rapidly.
The non-qualifiers
None of the entries that failed to make it past the first semi are ahead of the qualifiers, perhaps indicative of the switch to a 100%-televote semi – in previous samplings it was not unusual for a non-qualifier to be well ahead of a number of qualifiers. They slot in in the following order:
Ireland: 97,068
Netherlands: 95,037
Latvia: 74,748
Azerbaijan: 65,958
Malta: 64,915
What do you think? Do these YouTube stats give us an indication of the televote support for some of these entries? How do you do you think Croatia, Israel, Sweden or Finland, or any of the other qualifiers, will do in Saturday's grand final? Let us know! Be sure to stay updated by following @ESCXTRA on Twitter, @escxtra on Instagram and liking our Facebook page for the latest updates! Also, make sure you follow us on Spotify for the latest music from your favourite Eurovision acts.