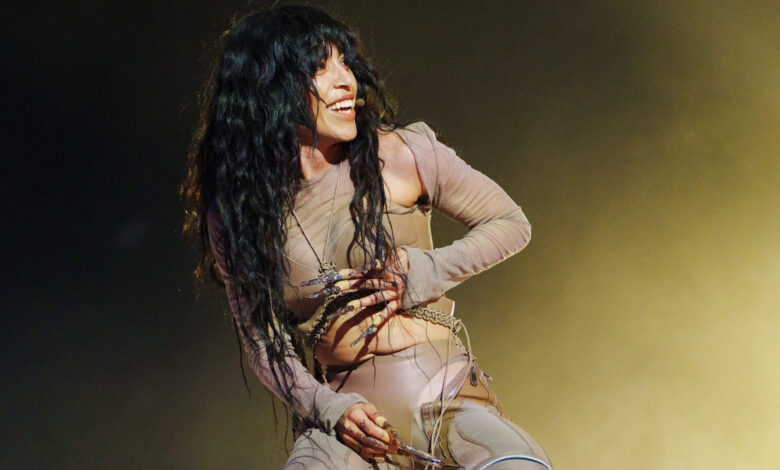 Following the hugely successful 2023 Eurovision Song Contest in Liverpool, history has been made in the Official UK Singles Chart this week. For the first time ever, four songs have simultaneously made it into the Top 10. More songs from this year's contest have also earnt a place in the chart.
Sweden, Finland, UK and Norway in the Top 10
Loreen's 'Tattoo' takes the lead placing number 2 in the chart, behind Calvin Harris and Ellie Goulding. Their song 'Miracle' has now had 6 weeks at number 1. It is Loreen's best performing song in the UK chart, following on from her Eurovision 2012 winning song 'Euphoria' which peaked at number 3.
For the first time we have the Finnish language in the UK Top 10. Televote winner Käärijä with "Cha Cha Cha" has reached number 6 in the chart.
People in the UK have been to sure to support Mae Muller after representing the host country, giving her a peak position of number 9, up 45 places. Closing the top 10 is Norway's Alessandra with 'Queen Of Kings".
Other Countries In The Chart
45 – 🇮🇱 'Unicorn' – Noa Kirel
48 – 🇦🇹 'Who The Hell Is Edgar' – Teya & Selena
56 – 🇵🇱 'Solo' – Blanka
63 – 🇧🇪 'Because Of You' – Gustaph
79 – 🇦🇺 'Promise' – Voyager
92 – 🇨🇾 'Break A Broken Heart' – Andrew Lambrou
94 – 🇫🇷 'Evidement' – La Zarra
95 – 🇺🇦 'Heart Of Steel' – Tvorchi
---
Be sure to stay updated by following @ESCXTRA on Twitter, @escxtra on Instagram, @escxtra on TikTok and liking our Facebook page for the latest updates! Also, be sure to follow us on Spotify for the latest music from your favourite Eurovision acts, as well as YouTube to see interviews from the Eurovision Song Contest 2023!