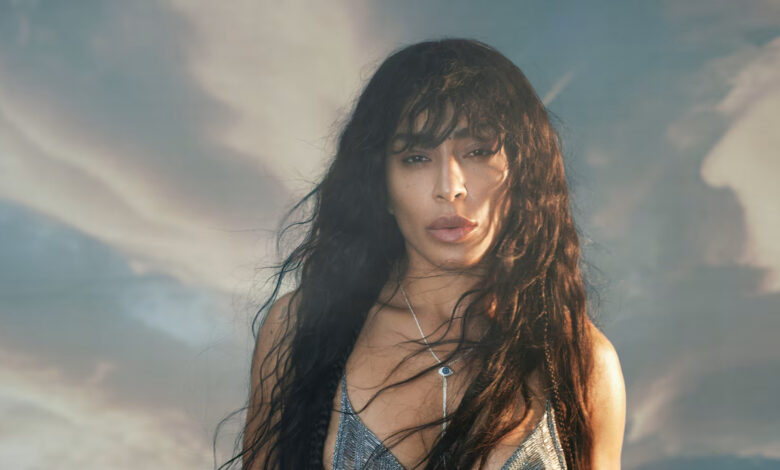 Two-time Eurovision winner, Loreen follows up the global success of 'Tattoo' with the release of her brand new single, 'Is It Love'.
Loreen releases 'Is It Love'
After falling back in love with Eurovision and breaking history as the first woman to win Eurovision twice, Loreen hopes to get new single, 'Is It Love' stuck into everyone's eardrums as much as 'Tattoo'. 'Is It Love' is an exploration of love and music entwined. There is Loreen's love for embracing her Moroccan-Berber roots in this new era of her career, with the flute elements floating through the strums of guitar strings. Yet, there is a strong narrative of the pitfalls of love, the uncertainty and challenges of deep passion which plays out through the emotive expression of Loreen's soothing vocals. Of course, this signifies Loreen's first release since she recently announced her new venture with TaP Music.
'Is It Love' was born from a place of seeking clarity, it's a song describing and contemplating a love that's so deep but at the same time filled with confusion. It's about realising that to create a deeper understanding of yourself you need to accept the duality of life, that distortion and clarity goes hand in hand and are equally as important. And to experience the depth of true love, both to the self as well as to others, you have to accept and experience the depth of pain.

Loreen, (Universal Music Sweden)
New single, 'Is It Love' was produced by Rami Yancoub, who has worked with Lady Gaga and Madonna to name a few. Meanwhile writing credits on the track include, MTHR (Zara Larsson), Dag Lundberg (Lost Frequencies) and Maia Wright (Armin van Buuren). The vocal producation was made by Albin Nedler (Harry Styles, Sam Smith) and the mix engineer is Josh Gudwin (J Balvin, Justin Bieber).
Last night, Dutch fans were treated to a little teaser of the new single live during the Gouden Televizier-Ring Gala 2023. A clip has surfaced online below:
UK & Europe Tattoo Tour 2023
Eager fans can expect to see the new single performed live across the UK & Europe later this year. With two top 3 hits in the UK charts for Loreen's Eurovision entries, the Swedish sensation is capitalising on her international success with a full UK and Europe Tattoo Tour 2023. The 18-date tour is set to be an 'immersive experience' designed by Tobias Rylander, who created the lighting effects for Beyoncé's recent Renaissance World Tour. The tour kicks off on November 7 in Dublin, Ireland and concludes December 5 in Paris, France.
As well this, Loreen is set to spend another night in Paris, with the upcoming MTV EMAs 2023 where she is nominated for 'Best Nordic Act' amidst rumours of a perfomance slot…
Are you in love with Loreen's 'Is It Love'? Let us know! Be sure to stay updated by following @ESCXTRA on Twitter, @escxtra on Instagram, @escxtra on TikTok and liking our Facebook page for the latest updates! Also, be sure to follow us on Spotify for the latest music from your favourite Eurovision acts. As well as YouTube to see our reactions to the news in the run up to the 2024 Eurovision season.