"One World: Together At Home" will take place tonight with appearances by more than 70 artists including world stars like Taylor Swift, The Rolling Stones and Eurovision 1988 winner Celine Dion. Global Citizen is using the power of music to bring people together during the time of the COVID-19 coronavirus pandemic. Just like Eurovision did after the second world war. The event is co-organized by Lady Gaga in cooperation with the World Health Organization.
One World: Together At Home
The 8-hour event takes place in celebration and support of health care workers and the COVID-19 Solidarity Response Fund for the World Health Organization (WHO). The special event will be hosted by Jimmy Fallon of The Tonight Show, Jimmy Kimmel of Jimmy Kimmel Live, and Stephen Colbert of The Late Show With Stephen Colbert. Friends from Sesame Street will also add to the incredible lineup.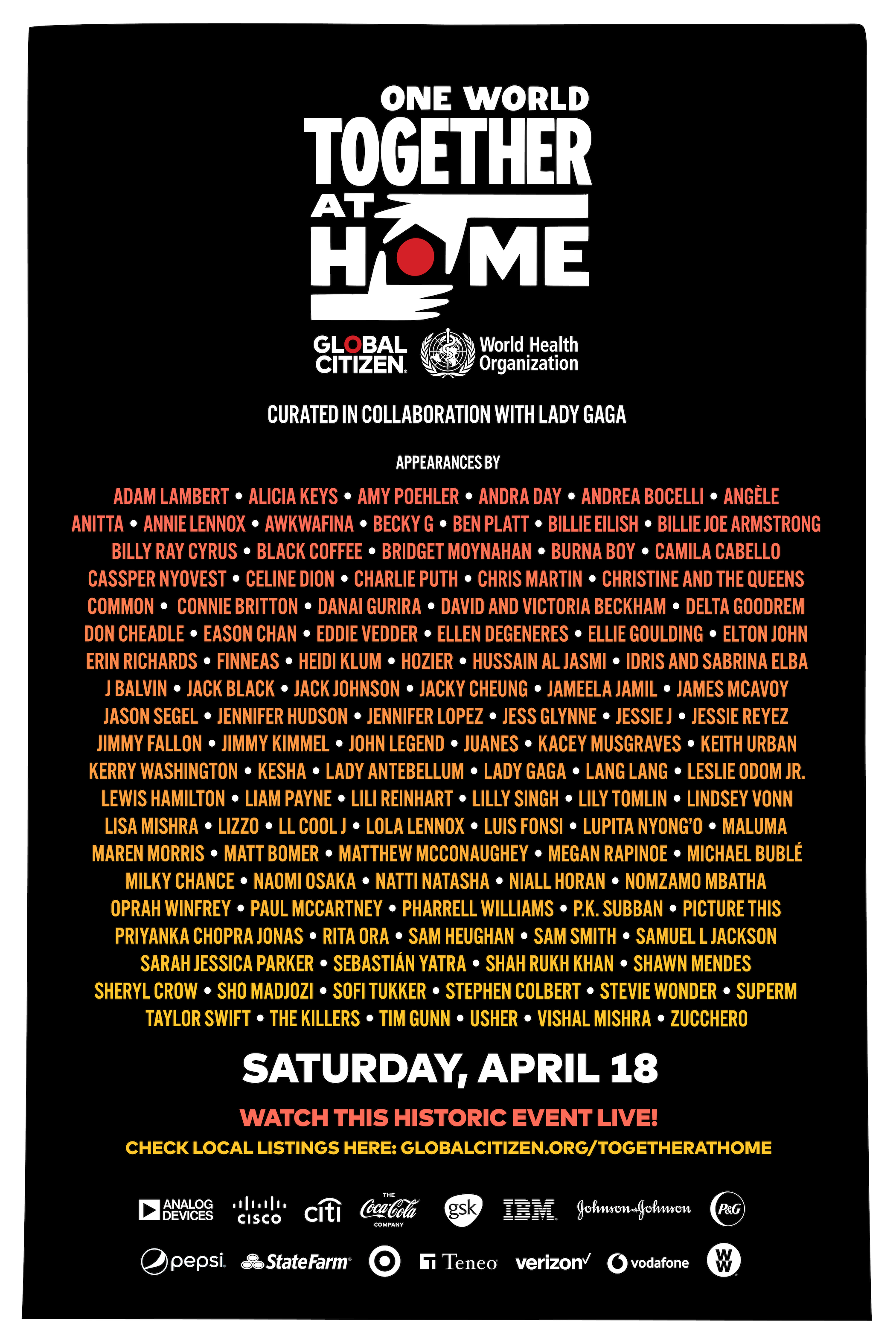 The big event will be split into two parts. The first 6-hours will kick off on YouTube/Facebook/Apple TV and many more platforms at 8 pm CET. You can watch it HERE. The last two hours will be broadcasted live on TV during the prime time in the US, which is 2 am CET Sunday morning. Please check your local broadcaster to see who will air the show. In Germany, for example, MTV will air the show live.
One World: Together At Home is part of our campaign launched in March in support of the WHO's COVID-19 Solidarity Response Fund. Global Citizens from more than 130 countries have taken tens of thousands of actions in support of the response fund, calling on world leaders and corporations to do their part and pledge commitments.
Watch the trailer for tonight's event below: