Welcome to Xtra Insider, our new series which will give you an insight into how well each country was statistically likely to do this year, as well as what the team at ESCXTRA think of your favourite entries into (what would have been) this year's contest! Today, we analyse and review Austria.
Yes, this year's contest has been cancelled…but that doesn't mean we can't love the songs! In this series, we'll review each and every entry that would have taken part in this year's Eurovision. On top of this, we're introducing a new analysis section in which we take a look into each country's history and how likely they would have been to do well this year. Our honest and brutal reviews and analysis will keep you entertained throughout what would've been the Eurovision season! We will also each give points using the usual Eurovision points system (12, 10, then 8 down to 1), and create an ESCXTRA leaderboard of the entries!
Today, we'll be giving analysis and reviews of the Austrian entry, 'Alive' by Vincent Bueno, from Costa, Nathan P, Riccardo, Rodrigo, Simon and Tim. Let's get started!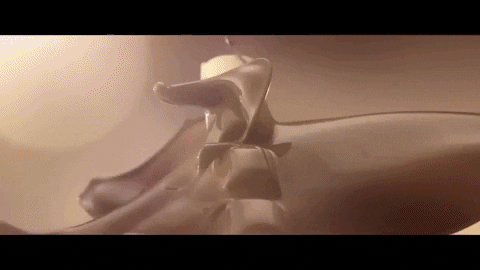 Austria's history at Eurovision
Austria made an early debut in Eurovision; they weren't there the first year, but in 1957 Bob Martin represented the country with "Wohin, kleines Pony?". It wasn't a huge success, as it gave Austria their first of a total of nine last places. Austria has been a bit in and out of the contest; they boycotted in 1969 and 70, stayed home for unknown reasons in 1973-75, didn't qualify in 1998 and 2001, and cited unfairness of the voting system as their reason for not participating in 2006 and 2008-10.
Austria has won the contest twice. Their first victory came in 1966, when Udo Jürgens, in his third attempt in as many years, won with "Merci Cherie". Then they had to wait 48 years for their second win, but what a win it was! Conchita Wurst swept the continent off its feet with "Rise Like a Phoenix" on the Eurovision stage in Copenhagen in 2014. The year after, however, they became the first ever country to finish last on home ground, when The Makemakes received a total of 0 points.
This year's entry
For the 2020 contest ORF, the Austrian national broadcaster, internally selected Vincent Bueno to represent them in Rotterdam, with his song "Alive". In addition to singing, Vincent is also the lyricist and one of the composers of the entry. Back in 2008 he won the show "Musical! Die Show", a contest where the participants compete in musikal theater, on ORF. Vincent has already been confirmed as the Austrian representative for Eurovision 2021.
How does this kind of song tend to do in the contest?
This kind of male r-n-b entries have done rather well at the contest in recent years. Just to mention a couple; Guy Sebastian finished 5th with "Tonight Again", as did John Lundvik with his gospel/r-n-b entry "Too Late For Love". It's also not the first time Austria sends this type of song, though they have done so with very varying results; Cesar Sampson finished 3rd with "Nobody But You", while Nathan Trent only finished 16th with "Running on Air".
The Reviews
Costa
This song and this package are absolutely not for me but I still commend Vincent for bringing something that he wrote to the contest. It certainly feels authentic to him based on his 2016 national final entry "All We Need is that Love". This brand of pastiche Bruno Mars-esque funk-pop is just…not my thing…at all.
Nathan P
I am not quite sure he suits this song. He seems like a really good dancer and performer in the video. It is a bit Benjamin Ingrosso album filler song really. It's a bit repetitive really. I enjoy listening to this song. I am just finding it very difficult to remember that this is a competing song though. There is nothing overly interesting in this.
Riccardo
Quite the contrast from last year, but I am loving it! I do wish it picked up slightly earlier but the slow piano intro combined with the uptempo rhythm and again the slow end works brilliantly.
Rodrigo
After the 2016 inexplicable debacle, Austria has been back in solid form. Alive is no exception and it ticks all the right boxes for me. Would have been my Euroclub bop of the season and one that I will surely continue to listen to in years to come.
Simon
It feels 5-10 years behind the times, but a fair stab at this style. Getting the right live staging for an act like this makes a big difference – the jury will have to remain out!
Tim
You have no idea how happy I am about Vincent being part of the Eurovision family. I have been following his journey before he joined the Eurovision family. This has been a blessing to Filipino Eurovision fans as we now feel more included than ever. As for Alive, all I can say is that I am proud of my Kuya (filipino word for Older brother) Vincent, he did not disappoint and the style of the track very well suits his voice. I have this on heavy circulation on my playlist and it will stay that way!
Scores
Costa
3
Nick
7
Tim
12
Dominik
4
Riccardo
8
Tom O
5
Isaac
2
Rigmo
4
Tom R
10
Lisa
2
Rodrigo
10
Vincent
6
Luke
10
Sami
5
Wiv
4
Matt
4
Sean
7
Nathan P
5
Simon
3
Therefore, Austria receives 111 points in total!
Leaderboard
Austria lands right in the middle of our leaderboard with a score of 111.
Bulgaria – 163
Russia – 156
Israel – 148
Serbia – 139
Ukraine – 135
Romania – 121
Australia – 117
Austria – 111
Belgium – 109
Czech Republic – 104
San Marino – 97
Albania – 97
Moldova – 82
Poland – 76
Georgia – 72
Tomorrow, it will be the turn of Cyprus to be reviewed. For now, take another listen to Austria's entry below!
Do you agree with our reviews of Austria? What are your thoughts on Alive?
Let us know in the comments below and on social media @ESCXTRA