Welcome to Xtra Insider, our new series which will give you an insight into how well each country was statistically likely to do this year, as well as what the team at ESCXTRA think of your favourite entries into (what would have been) this year's contest! Today, we analyze and review Malta!
Yes, this year's contest has been cancelled…but that doesn't mean we can't love the songs! In this series, we'll review each and every entry that would have taken part in this year's Eurovision. On top of this, we're introducing a new analysis section in which we take a look into each country's history and how likely they would have been to do well this year. Our honest and brutal reviews and analysis will keep you entertained throughout what would've been the Eurovision season! We will also each give points using the usual Eurovision points system (12, 10, then 8 down to 1), and create an ESCXTRA leaderboard of the entries!
Today, we'll be giving analysis and reviews of the Maltese entry, All of My Love by Destiny, from Costa, Luke, Matt, Rodrigo, Sami and Tim. Let's get started!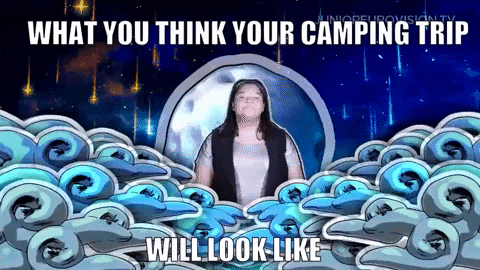 Malta's history at Eurovision
Malta first took part in Eurovision back in 1971, but between their debut and the beginning of the 1990s, they only took part in the contest three times. On two out of those three attempts, Malta finished right at the bottom of the leaderboard. With that being said, Malta's beginnings at the contest does not match their recent history! Since their return to the contest in 1991, Malta has finished second twice and in third place twice, but are still yet to pick up the Eurovision trophy. Last year, Malta finished in 14th place with Michela's "Chameleon"!
This year's entry
For the second year in a row, Malta chose their artist via The X Factor and Destiny Chukunyere emerged as the winner, after wowing audiences in the final with her cover of "He Lives in You" from The Lion King. Many Eurovision fans will be familiar with Destiny, who already found Eurovision fame after winning Junior Eurovision in 2015. Following her win on The X Factor, her internally-selected entry "All of My Love" was released at the start of March, which found itself eighth favourite in the betting odds after its release.
How does this kind of song tend to do in the contest?
The pop-gospel sound hasn't really been trialled by Malta in the past, with three of the four top 3 finishes for the country being ballads. Fans of the contest in recent years may be familiar with gospel-inspired songs which recently seem to be hitting the Eurovision stage more often, with very strong results. In 2018, Austria's Cesar Sampson (who is one of the songwriters of "All Of My Love") finished 3rd with Nobody But You and last year, Sweden's John Lundvik finished in fifth place with Too Late For Love. 2020 was set to be another year of gospel success with fan favourites from Malta's Destiny and Sweden's The Mamas.
The Reviews
Costa
Thank you Malta. I was fearful that they'd give Destiny a power ballad. I'm sure a ballad would have been delivered impeccably, but this Milanov soul-pop banger is one of the most polished and catchy pop songs in the contest. It's hard to give such an incredibly talented vocalist a contemporary song that doesn't age her, but they've struck a fine balance. I fear this leans more towards jury appeal to win the whole thing, but Malta are continuing to build on their momentum from last year.
Luke
All of my love for this. I've been willing Malta to send Destiny since Junior Eurovision 2015. Incredibly disappointed that it happened, and the song was fantastic…and now it's cancelled. A massive shame, and I hope Malta invite Destiny back for next year!
Matt
Yet another Junior Eurovision participant graduating to the adult contest. And what a return this would have been! All the big touchpoints are here: vocals, song quality, authenticity, and a strong reason to vote. Definitely one of the top entries of 2020!
Rodrigo
Graduation from Junior to Senior definitely suited Destiny. The song is great, though perhaps comes a few years late (not necessarily a sin in ESC terms), and she lifts it to outstanding levels. Shame that we will never get to see it on stage, but I do hope Destiny is sent back next year. Perhaps with a power ballad I can get emotional with? One can dream, eh?
Sami
While I like the song, Destiny is much better than the song. I was expecting something more modern than this. I feel like this could have been a hit in early 2010s. I hope Destiny is allowed to come back next year with even better entry.
Tim
OMG Destiny is back in the Eurovision Circuit We know that Destiny has the pipes to sing any you song you giver to her. 'All of My Love' did not disappoint and was the appropriate choice for the contest. The song suits her voice and I cannot wait to hear Destiny sing this song live, whenever that may be. For now it's on repeat on Youtube until it's released commercially :)
Scores
| | | | | | |
| --- | --- | --- | --- | --- | --- |
| Costa | 10 | Nick | 8 | Tim | 10 |
| Dominik | 8 | Riccardo | 10 | Tom O | 8 |
| Isaac | 2 | Rigmo | 8 | Tom R | 7 |
| Lisa | 7 | Rodrigo | 8 | Vincent | 10 |
| Luke | 12 | Sami | 8 | Wiv | 4 |
| Matt | 12 | Sean | 7 |  |  |
| Nathan P | 7 | Simon | 6 |  |  |
Therefore, Malta scores 154 points in total!
Leaderboard
Malta becomes our current bronze medalist in third place, with a score of 154.
Bulgaria – 163
Russia – 156
Malta – 154
Israel – 148
Serbia – 139
Ireland – 136
Ukraine – 135
Norway – 134
Romania – 121
Armenia – 120
United Kingdom – 120
Australia – 117
Netherlands – 113
Austria – 111
Belgium – 109
Czech Republic – 104
Cyprus – 97
San Marino – 97
Albania – 97
Moldova – 82
Poland – 76
Georgia – 72
Slovenia – 53
Tomorrow, it will be the turn of Italy to be reviewed. For now, take another listen to the Maltese entry below!
Do you agree with our reviews of Malta? What are your thoughts on All of My Love?
Let us know in the comments below and on social media @ESCXTRA