Welcome to Xtra Insider, our new series which will give you an insight into how well each country was statistically likely to do this year, as well as what the team at ESCXTRA think of your favourite entries into (what would have been) this year's contest! Today, we analyze and review Lithuania!
Yes, this year's contest has been cancelled…but that doesn't mean we can't love the songs! In this series, we'll review each and every entry that would have taken part in this year's Eurovision. On top of this, we're introducing a new analysis section in which we take a look into each country's history and how likely they would have been to do well this year. Our honest and brutal reviews and analysis will keep you entertained throughout what would've been the Eurovision season! We will also each give points using the usual Eurovision points system (12, 10, then 8 down to 1), and create an ESCXTRA leaderboard of the entries!
Today, we'll be giving analysis and reviews of the Lithuanian entry, On Fire by The Roop, from Costa, Luke, Nathan P, Riccardo, Wiv and Tom R. Let's get started!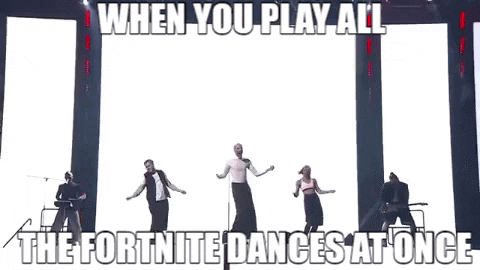 Lithuania's history at Eurovision
Lithuania made its Eurovision debut in 1994, scoring the dreaded nul points, after which they decided to skip a few years before their return in 1999. Until 2006, the Baltic country failed to make much of an impression achieving rather poor results. Then in 2006 LT United qualified for the final with 'We Are The Winners', finishing up in sixth place in the final, Lithuania's best result to date. The only other top-10 finish for Lithuania came courtesy of Donny Montell, who finished ninth in 2016. Iveta Zasimaiuskaite completes the Lithuanian podium, having finished 12th in 2018.
This year's entry
This was The Roop second attempt to represent Lithuania. In 2016 they came overall third, but in 2019 they managed to secure the highest score from both the jury and the televote thus earning the right to represent Lithuania in Rotterdam. On Fire is an indie/alternative/quirky entry that doesn't quite go in to the novelty territory but could be perceived by some as such. The lyrics are clever and the instrumentation is perfect. One of those where the studio version is amazing but storms to the next level with a live performance. Lithuania quickly became one of the favourites to win 2020 but, alas, we will never know if it finally was to be…
How well does this kind of song tend to do in the contest?
The televote tends to be kind to the quirky and different, and Lithuania knows this a bit too well. However, this ticks many more boxes that could have secured votes from everywhere. I suspect the juries would have gone for it as well, but perhaps not as enthusiastically. Mostly because some would not want to be associated with voting for a novelty entry (even if this is not!), but also because they had a great deal of quality to choose from elsewhere – safer choices, if you will.
The Reviews
Costa
It's been said countless times but I am SO proud of Lithuania's U-turn this year. Going from the most dreaded slog of a selection to one of the most polished and high quality selections in a space of a few years? We have to stan. "On Fire" is memorable, high impact, catchy and infectious whilst still being high quality. I can understand why it's so highly rated. If the contest even goes ahead, I would love to see Vilnius host the contest.
Luke
Ok as much as this is very nice, I enjoy listening to it…it's not mindblowing, and I'm truly baffled as to why this has become one of the big favourites this year to win?!? I feel like, in terms of quirkiness, there are several other entries that beat this….as I say, I've no problem with it, but I'd imagine this would've have landed more around 10-15th in the final.
Nathan P
This is a new direction for Lithuania and I am not just talking about the entry! The new National Final was really good with some fantastic songs! Yes my favourite Monique might have lost but this is still a good entry for them! A vast improvement from the last two or three years! It's a well produced indie pop song with a very interesting hook and melody. I hope it's onwards and upwards for Lithuania seeing as they have constantly had to live in the shadow of their winning Baltic sisters whi both have recorded top 10s in recent years.
Riccardo
If there is one thing that we can't fault Lithuania is that they don't follow patterns, you never know what to expect from them. Sometimes you get horrifying results (cough cough 2017) and sometimes you get masterpieces like THIS ONE. This is an incredible entry, with stunning intrumentation and cool dance moves which should keep everyone who listens to it hooked. I expect to this to stay in my playlist for a long while.
Wiv
This is one of the most stand-out songs this year, and I really think it would have given Lithuania their best result ever. I love the beat, and also his voice. It is so cool and quirky, I think it's one of the songs that would have been a contender…for second place!
Tom R
Does "On Fire" set me alight? No. Is it an amazing entry? No. Is it quite cheap and tacky? YES. I just get LT United vibes from this… and that is not a good thing. It seems as if Lithuania can only score a fan favourite with weird and wacky songs. I just can't take to it and I think it's safe to admit Lithuania is still one of my least favourite Eurovision countries. Never mind.
Scores
| | | | | | |
| --- | --- | --- | --- | --- | --- |
| Costa | 8 | Nick | 8 | Tim | 8 |
| Dominik | 8 | Riccardo | 12 | Tom O | 12 |
| Isaac | 7 | Rigmo | 12 | Tom R | 3 |
| Lisa | 5 | Rodrigo | 10 | Vincent | 12 |
| Luke | 7 | Sami | 4 | Wiv | 7 |
| Matt | 8 | Sean | 1 |  |  |
| Nathan P | 5 | Simon | 5 |  |  |
Therefore, Lithuania scores 142 points in total!
Leaderboard
Lithuania ties with Germany as both have a score of 142! Using the standard Eurovision tiebreaker rules, we look at which country received the most 12 points. This is Lithuania, with four sets of 12 points whilst Germany only received one. Therefore, Lithuania beats Germany and gets 9th place!
Sweden – 164
Bulgaria – 163
Iceland – 162
Azerbaijan – 160
Russia – 156
Malta – 154
Switzerland – 151
Israel – 148
Lithuania – 142
Germany – 142
Serbia – 139
Denmark – 136
Ireland – 136
Ukraine – 135
Norway – 134
Greece – 132
Italy – 129
Romania – 121
Latvia – 120
Armenia – 120
United Kingdom – 120
Australia – 117
Netherlands – 113
Austria – 111
Belgium – 109
North Macedonia – 107
Czech Republic – 104
Spain – 100
Cyprus – 97
San Marino – 97
Albania – 97
Finland – 95
Estonia – 93
Portugal – 82
Moldova – 82
Belarus – 81
Poland – 76
Georgia – 72
France – 70
Slovenia – 53
Next, it will be the turn of Croatia to be reviewed. For now, take another listen to the Lithuanian entry below!
Do you agree with our reviews of Lithuania? What are your thoughts on On Fire?
Let us know in the comments below and on social media @ESCXTRA