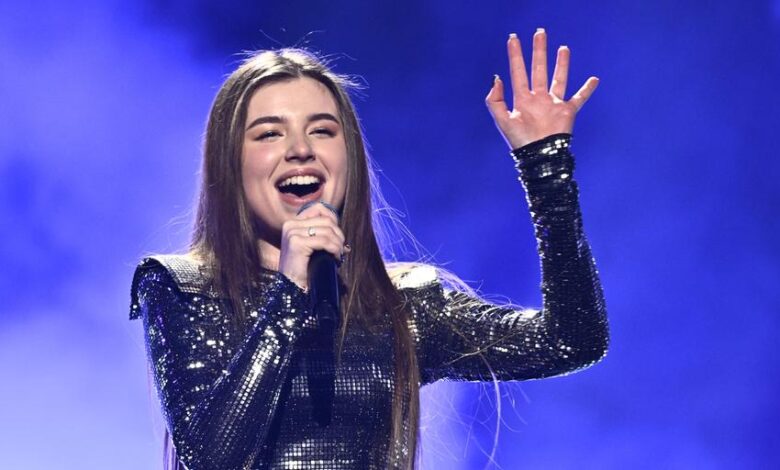 The second deltävling in Melodifestivalen 2023 recorded the lowest viewing figures in over fifteen years in Sweden. 2.7 million people tuned in to the Swedish national final for Eurovision.
Melodifestivalen 2023 not going too well…
A total of 2.731.000 people in Sweden watched the show last Saturday. A week earlier, when Jon Henrik Fjällgren, Arc North ft. Adam Woods won the deltävling in Göteborg, the show recorded 2.795.000 people as its audience. The show's audience therefore decreased slightly.
Viewing figures were already not incredibly high last year. The second heat in 2022 recorded just over 2.8 million viewers. The decrease has been visible for a while when looking at Melodifestivalen viewing figures.
The last time a show of Melodifestivalen recorded an audience lower than Saturday's, was back in 2006. Back then, the Turin Winter Olympics were being broadcast at the same time as Melodifestivalen. Back then, the viewing figures were not only lower due to the Winter Olympics, but SVT also moved Melodifestivalen to a different timeslot (19:00 CET) and broadcast the show on SVT2 instead of the regular SVT1. It only goes to show how poor this week's score must have felt.
It's therefore fair to say that, audience wise, it's not going all too well for Melodifestivalen. It remains to be seen whether the next four shows in Sweden can pick up on a bigger audience.
This week's deltävling
In this week's heat of Melodifestivalen, it was Maria Sur who took the victory. The Ukrainian-born singer won the heat with "Never Give Up". Panetoz will join her in the grand final of Melodifestivalen, whilst Tennessee Tears and Theoz will go through to the semifinal. We unfortunately had to say goodbye to Wiktoria, Uje Brandelius and Eden.
Next week, Lidköping will host the third deltävling of Melodifestivalen 2023. Norwegian twins Marcus & Martinus headline the show, with Canadian Eurovision composer Laurell Barker taking the stage for the first time in a national final all by herself. Other participants include Paul Rey, Nordman and dansband Casanovas.
What do you think the cause of the dropping viewing figures at Melodifestivalen is? Let us know! Be sure to stay updated by following @ESCXTRA on Twitter, @escxtra on Instagram and liking our Facebook page for the latest updates! Also, be sure to follow us on Spotify and YouTube to see our reactions to the news in the run up to the Eurovision Song Contest 2023, which is due to take place in Liverpool.