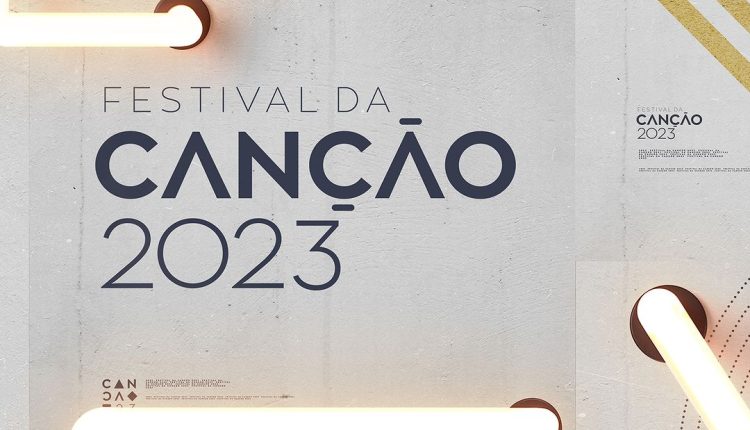 The first semi-final of Festival da Canção 2023 took place tonight. Ten acts competed for six* places at the Grand Final. A professional jury and the Portuguese public decided the first five finalists based on a 50/50 system with an additional finalist being selected via public vote…*and then an additional finalist was created due to technical issues.
Tonight's show was took place in RTP Studios in Lisbon and was hosted by José Carlos Malato and Tânia Ribas de Oliveira, with Inês Lopes Gonçalves hosting the green room. The night saw RTP continue to showcase Portuguese talent alongside charismatic presenters and guests, excellent visuals and efficient sequencing of the artists. The show also featured a guest performance from Blanca Paloma, who won Benidorm Fest 2023 and will be joining the winner of Festival da Canção 2023 in Liverpool.
The results
A whopping seven acts qualified for the final, rather than the intended six. For the first five qualifiers, the power was equally divided between the expert jury and the public at home. However, due to technical issues impacting their voting line, Esse Povo were granted a pass to the final too. Once these were selected, the voting reopened to determine the seventh qualifier.
Here was tonight's running order, with the seven qualifiers in BOLD:
MOYAH – "Too Much Sauce"
Bolha – "Sonhos de Liberdade"
April Ivy – "Modo Voo"
Churky – "Encruzilhada" (QUALIFIED)
Cláudia Pascoal – "Nasci Maria" (QUALIFIED)
SAL – "Viver" (QUALIFIED)
Mimicat – "Ai Coração" (QUALIFIED)
You Can't Win Charlie Brown – "Contraste Mudo" (QUALIFIED)
NEON SOHO – "Endless World" (Televote save)
Esse Povo – "Sapatos de Cimento" (qualified due to technical issues)
Semi-Final Two
The second semi-final will take place on Saturday 4 March, again at RTP Studios in Lisbon. The show will be hosted by Sónia Araújo and Jorge Gabriel.
The last set of finalists will be chosen, and will join tonight's qualifiers on the Grand Final to take place on March 11.
Next week's running order is as follows:
Edmundo Inácio – "A Festa"
The Happy Mess – "O Impossível"
Teresinha Landeiro – "Enquanto é tempo"
Bandua – "Bandeiras"
Bárbara Tinoco – "Goodnight"
Inês Apenas – "Fim do Mundo"
Ivandro – "Povo"
Dapunksportif – "World Needs Therapy"
Lara Li – "Funâmbula"
Voodoo Marmalade – "Tormento"
Did the right acts make it through? Let us know! Be sure to stay updated by following @ESCXTRA on Twitter, @escxtra on Instagram, @escxtra on TikTok and liking our Facebook page for the latest updates! Also, be sure to follow us on Spotify for the latest music from your favourite Eurovision acts.