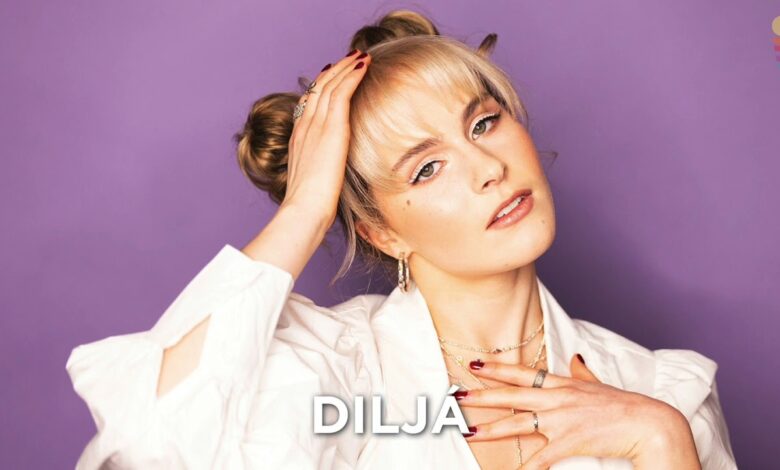 After two semi finals and tonight's grand final it is now clear that Diljá will fly the Icelandic flag at Eurovision 2023. She will perform her song "Power" in Liverpool.
The final consisted of five acts; four qualified directly from their semis, while Celebs was given the jury wildcard. Four of the acts decided to perform the English version of their song, while Langi Seli og skuggarnir only released their song in Icelandic.
The songs were performed in the following order:
Dancing Lonely – Sigga Ózk
Sometime's The World's Against You – Bragi
Doomsday Dancing – Celebs
Power – Diljá
OK – Langi Seli og Skuggarnir
After the first round of voting, Diljá with "Power" and Langi Seli og skuggarnir with "OK" were voted through to the duel round.
After the second round of voting, which was 100% televote, Diljá won Söngvakeppnin 2023 and the right to represent Iceland in this year's Eurovision!
This also means that we picked the right winner!
Interval acts
Tonight's first interval act was Systur, who represented Iceland in Eurovision 2022 with "Með hækkandi sól". They performed their new song "Furðuverur" and a dance remix of their Eurovision entry. We also got a great performance from the hosts, who gave us an epic Icelandic "voting version" of ABBA's "Money, money, money". The president of Iceland, Guðni Th. Jóhannesson, and his wife Eliza Reid, came on stage to share some Eurovision memories. Guðni talked about how everybody in Iceland were convinced that I.C.Y. would win in 1986. Eliza, who is Canadian, had never even heard about Eurovision until she was introduced to the contest by her now husband in 1999. She claims her husband is a very calm man…just not when Eurovision is on!
RÚV kept their tradition of having foreign Eurovision artists as interval acts going. Previously we have seen acts like Alexander Rybak, Måns Zelmerlöv and Go_A, and this year it was Subwoolfer's turn. They treated us to an extended version of "Give That Wolf A Banana". In addition to performing as one half of Subwoolfer, Gaute Ormåsen was also part of the jury.
Iceland will compete in the second semi final of Eurovision 2023, on 11 May.
Do you think Iceland chose the right song for Liverpool? Did your favorite win? Let us know by leaving a comment below! Be sure to stay updated by following @ESCXTRA on Twitter, @escxtra on Instagram, @escxtra on TikTok and liking our Facebook page for the latest updates! Also, be sure to follow us on Spotify for the latest music from your favourite ESC and JESC acts.