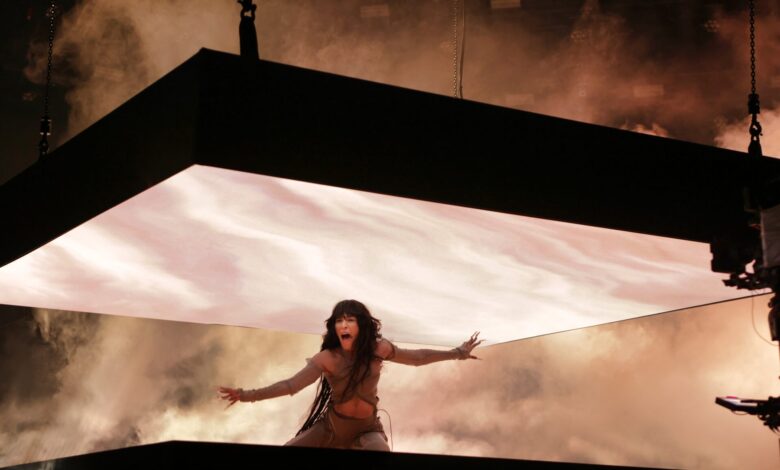 Good news for Loreen comes from the United Kingdom tonight. In The Sky VIP Official Big Top 40, Loreen has become a new entry with her song "Tattoo". She comes in at #37.
Loreen making waves
In the United Kingdom, The Sky VIP Official Big Top 40 airs every Sunday on Capital FM and Heart. Loreen is a new entry at #37 this week in one of the most important charts of the country. Ever since it was released just over a week ago, "Tattoo" has made a good impression on Spotify. This has led to the song now entering a chart in the United Kingdom, before Sweden has even chosen their entry for the upcoming Eurovision Song Contest.
Loreen will be hoping to capitalise on the hype by winning Melodifestivalen next week. In the running order, producers have put her in the slot for the favourite, at #10.
The Sky VIP Official Big Top 40
The first time the chart aired was back in 1984. Then, it was called The Network Chart Show. In 2009, the new name was given to the show. Capital FM and Heart now broadcast their official chart every Sunday, with Will Manning hosting the show. Sky VIP joined the show in March 2022 as the name giving sponsor, thus renaming it the Sky VIP Official Big Top 40.
In this chart, radio airplay plays a major factor in compiling the chart. Not only do they take iTunes downloads and Apple Music streaming into account, they also take a look at airplay across the broadcasting radio station. Through those ways, Loreen apparently deserved a spot among the forty best songs of the week in the United Kingdom.
#1 was, not for the first time, American singer Miley Cyrus. She has scored a major hit with her song "Flowers". Jax Jones & Calum Scott and P!nk completed the top three today. One of the rumoured acts to represent the United Kingdom in Liverpool, Freya Ridings, is at #6. Another rumoured name, Mimi Webb, is at #13.
Will Loreen take the victory in Sweden next week? Let us know! Be sure to stay updated by following @ESCXTRA on Twitter, @escxtra on Instagram, @escxtra on TikTok and liking our Facebook page for the latest updates! Also, be sure to follow us on Spotify for the latest music from your favourite Eurovision acts. As well as YouTube to see our reactions to the news in the run up to the new Eurovision season.