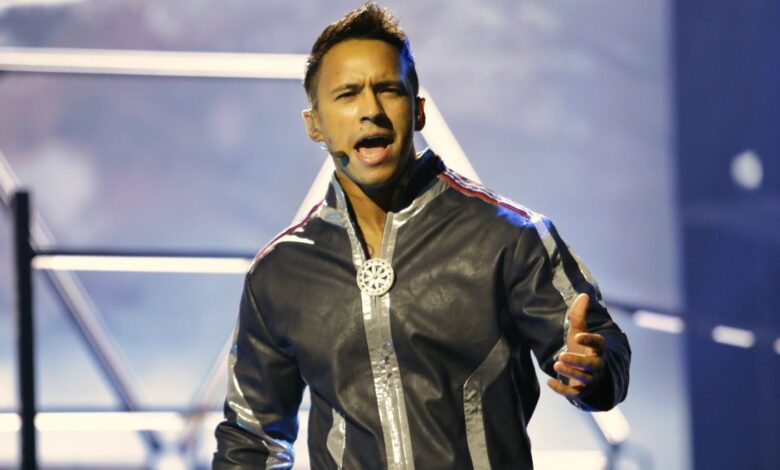 With four songs qualifying from the semifinal tonight, the final is now complete in Sweden. SVT have now revealed the running order.
Jon Henrik Fjällgren to open, Paul Rey to close the Melodifestivalen final
A total of twelve acts will be taking to the stage in Friends Arena in Stockholm next week. Opening the final is Melfest veteran Jon Henrik Fjällgren, alongside Arc North and Adam Woods. Interestingly, the SVT producers have decided to put the other direct qualifier from the first deltävling on at #2: Tone Sekelius.
Hot favourite for the victory is former Eurovision winner Loreen. She'll be performing as #10 in the grand final. Only THEOZ and Paul Rey will go on after her. Marcus & Martinus, the other favourite for victory, are at #4.
Jon Henrik Fjällgren, Arc North ft. Adam Woods – Where You Are (Sávežan)
Tone Sekelius – Rhythm of My Show
Mariette – One Day
Marcus & Martinus – Air
Panetoz – On My Way
Maria Sur – Never Give Up
Smash Into Pieces – Six Feet Under
Kiana – Where Did You Go
Nordman – Släpp Alla Sorger
Loreen – Tattoo
THEOZ – Mer Av Dig
Paul Rey – Royals
The previous two Melodifestivalen winners performed as #10 and #7 in the final. Conveniently, Smash Into Pieces and Loreen are also the streaming champions of this year's competition. Is the final showdown going to be a repeat of the fourth deltävling?
Sweden will select their entry for the Eurovision Song Contest 2023 next week. Friends Arena will host the show on Saturday 11th March at 20:00 CET.
Who do you think will win Melodifestivalen 2023? Let us know! Be sure to stay updated by following @ESCXTRA on Twitter, @escxtra on Instagram, @escxtra on TikTok and liking our Facebook page for the latest updates! Also, be sure to follow us on Spotify for the latest music from your favourite Eurovision acts. As well as YouTube to see our reactions to the news in the run up to the 2023 Eurovision season.