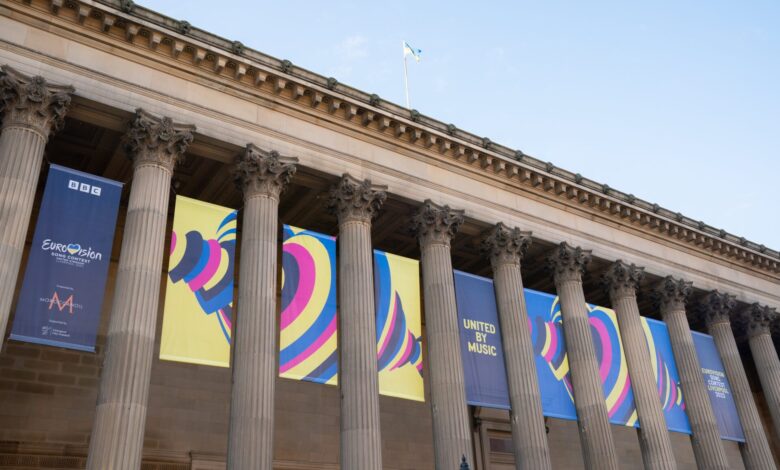 On March 2nd, the BBC announced that the ticket sale for Liverpool 2023 would take place today. With thousands of people seeking roughly 54,000 tickets, tickets for all nine shows sold out within 90 minutes, with Grand Final tickets selling out in 36 minutes, according to BBC News.
After going on sale today at midday UK time, tickets have now sold out for all nine publicly-viewable Eurovision 2023 shows. 36 minutes later, the official Eurovision account stated that tickets for the televised Grand Final had sold out. Less than an hour later, it was announced that all tickets had sold out.
A BBC spokesperson gave the following statement:
As expected, demand for Eurovision Song Contest tickets was extremely high and tickets for all nine shows sold out in 90 minutes. Congratulations to those who secured their seats to Liverpool Arena in May. We are now looking forward to putting on a brilliant show for our global TV audience and those watching on BBC One in the UK.

BBC spokesperson
According to the BBC this is believed to be the first time all nine shows have sold out on the day they went on sale.
With sale tickets being advertised on resale sites for almost £10,000, fans are being urged to avoid scams and to await official resales and further information about Eurovision programming due to be held in Liverpool, including Eurovillage screenings.
Tickets for displaced Ukrainians
The British government previously announced that 3,000 tickets per show will be given to Ukrainians displaced by the Russian invasion.
Ukrainians based in the UK via the "Homes for Ukraine Scheme", the "Ukraine Family Scheme" and the "Ukraine Extension Scheme", will be able to apply for tickets for all nine shows. This will be subsidized by the UK's Department for Culture, Media and Sport, and a £20 charge will apply to each sale.
Did you manage to secure tickets for Eurovison 2023? Be sure to stay updated by following @ESCXTRA on Twitter, @escxtra on Instagram, @escxtra on TikTok and liking our Facebook page for the latest updates! Also, be sure to follow us on Spotify for the latest music from your favourite Eurovision acts. As well as YouTube to see our reactions to the news in the run up to the 2023 Eurovision season.