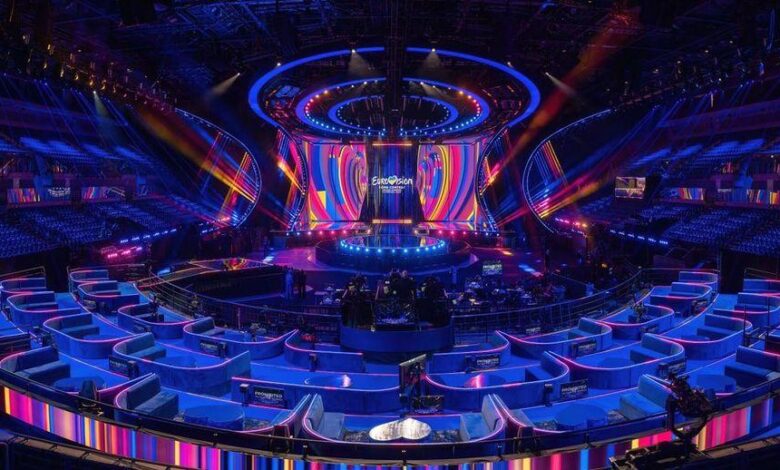 Tonight, the second semifinal of the Eurovision Song Contest 2023 took place in Liverpool's M&S Bank Arena. Ten more countries have made it through to the final. We have unfortunately had to say goodbye to six of them. Below, you can see which countries we will see again on Saturday's Grand Final.
Ten more envelopes, ten more countries for the Eurovision final
The show tonight, hosted by Alesha Dixon, Hannah Waddingham and Julia Sanina saw 16 acts fighting for just ten tickets to the final of the 2023 Eurovision Song Contest. The hosts revealed the qualifiers in the following order, which is random.
For the first time ever, the qualifiers this year have been chosen exclusively by the televoting public, which consisted of the countries competing in this semi-final, plus Spain, Ukraine and United Kingdom. Also, we see the debut of the Rest of the World vote, whose votes were aggregated and distributed as one 'country'.
The order below does not reflect the semi-final result, just the order they were announced in:
Albania: Albina & Familja Kelmendi – Duje
Cyprus: Andrew Lambrou – Break a Broken Heart
Estonia: Alika – Bridges
Belgium: Gustaph – Because of You
Austria: TEYA & SALENA – Who The Hell Is Edgar?
Lithuania: Monika Linkytė – Stay
Poland: Blanka – Solo
Australia: Voyager – Promise
Armenia: Brunette – Future Lover
Slovenia: Joker Out – Carpe Diem
The unlucky six
The following six songs did not get enough points to qualify and will not be performing in Saturday's Grand Final:
Denmark: Reiley – Breaking My Heart
Romania: Theodor Andrei – D.G.T (Off and On)
Iceland: Diljá – Power
Greece: Victor Vernicos – What They Say
Georgia: Iru – Echo
San Marino: Piqued Jacks – Like An Animal
The full televoting breakdown for the semi-final will be released on Sunday morning.
Be sure to stay updated by following @ESCXTRA on Twitter, @escxtra on Instagram, @escxtra on TikTok and liking our Facebook page for the latest updates! Also, be sure to follow us on Spotify for the latest music from your favourite Eurovision acts, as well as YouTube to see interviews from the Eurovision Song Contest 2023!