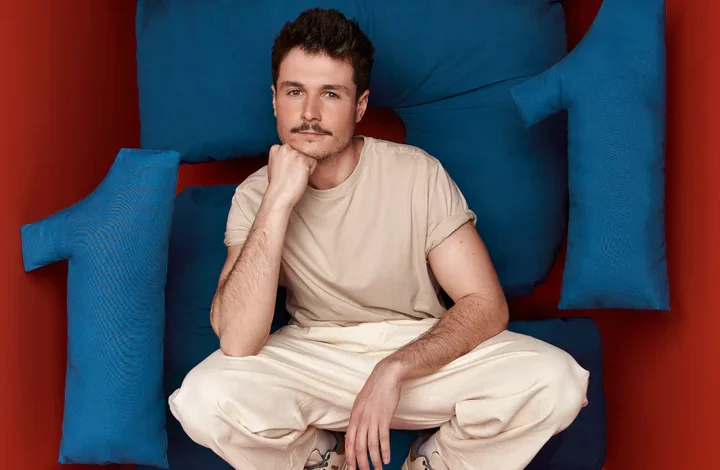 Spanish 2019 representative, Miki Núñez, released his third studio album "121" this last Friday. The album includes a total of 12 songs including his collaborations with Alfred García, Carlos Sadness, Mariona Escoda, and Paula Koops. Additionally, he also released the music video for his song "Más De La Cuenta". But that is not even all. He released a new song today called "Gelat" together with another brand-new music video. Miki is feeding us well and we love it!
Miki Núñez drops a new album, an additional new song, and music videos!
Miki's new album "121" is his third album following his debut album "Amuza" and his second album "Iceberg". With his brand new album "121" Miki follows his sound with a mix of party songs, wonderful ballads, and brilliant duets. "121" is the perfect album for your 2023 summer and while you are at it, also listen to his previous albums… you won't regret it!
You can listen to Miki's new album "121" below and buy it HERE!
With the release of his new album, Miki also released the music video for one of the songs on the album called "Más De La Cuenta". You can watch that HERE:
New song "Gelat"
Additional to the release of Miki's new album, he also released a brand new song just today. Another bop for the summer is called "Gelat" and that is not all. You can of course listen to the song online for example on Spotify, but he also released a brand new music video for the song you can watch it HERE:
Already over a year ago the journey for his new era "121" started with the release of his song "10 Minutos". A total of four music videos for his songs "Dime Que No Duele", "Electricitat" ft. Alfred García, "La Mitad" ft. Paula Koops and "Entre Un Millón" followed before the release of his new album last Friday. You can watch all the music video by clicking on the music titles above!
Wanna see Miki live?
Miki is kicking off his "121" Tour with his big concert at the end of the month in Barcelona. On June 30th he will take the stage in Sant Jordi Club and he will bring the Miki party to Barcelona. More dates will follow! You can find all the info about his concerts on his socials and on his WEBSITE!