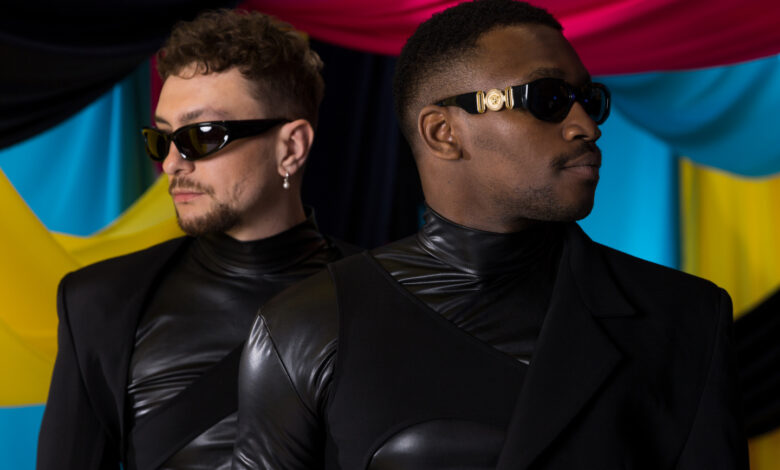 The 2023 Ukrainian representatives at the Eurovision Song Contest 2023 have announced on their Instagram that they raised 11, 924, 114 UAH in their charity fundraiser "Небайдужі рятують серця дітей" which means "Caring People Save Childrens Heart's"
"All the raised funds will be directed to the official account of the Ministry of Health of Ukraine @mozgov.ua for the purchase of intensive care incubators, which are extremely necessary for premature babies," TVORCHI said on Instagram.
The fundraising campaign began before TVORCHI headed to Liverpool for Eurovision. At the end of April during a performance in the Central Railway Station of Kyiv, the duo announced the fundraiser in hopes to help premature newborns.
This was done in partnership with Visa and fundraising site UNITED24, with Visa matching donations made by its own Visa cards that were issued by Ukrainian banks. The money will be transferred directly to the Ministry of Health of Ukraine.
Near the end of the fundraiser, on 1 June, a raffle was held on Visa's Facebook page where 100 people who donated 1,000 hryvnias or more, and 10 who donated the most, unique heart-shaped pieces of silver or gold jewelry from designer FROLOV and jewelry brand SOVA were raffled off.
Coordinator of the UNITED24 fundraising platform, Yaroslava Gres said, It is extremely important for us that the world's focus is on helping Ukrainians. Medical professionals in Ukraine are now observing that, because of missile attacks and the stress of war, more premature births are occurring."
Premature newborns have increased in Ukraine by 15%, commented Rubryka, a journalism solutions media in Ukraine who have continuously reported on the fundraiser and TVORCHI.
"As a rule, prematurely born babies do not have fully developed vital functions, such as independent breathing, thermoregulation, and the ability to eat," said Mariia Karchevych, Deputy Minister for Digital Development of the Ministry of Health of Ukraine. "Therefore, daylight and the external environment are too aggressive for them. That is why they must be nursed in special conditions."
"An incubator can create a special environment with the necessary oxygen concentration, humidity, temperature levels, silence and lighting, while also allowing parenteral nutrition and round-the-clock monitoring of vital signs," Karchevych continued.
Watch TVORCHI's grand final performance in Liverpool below, which took place minutes after Russian forces bombed the groups hometown of Ternopil: