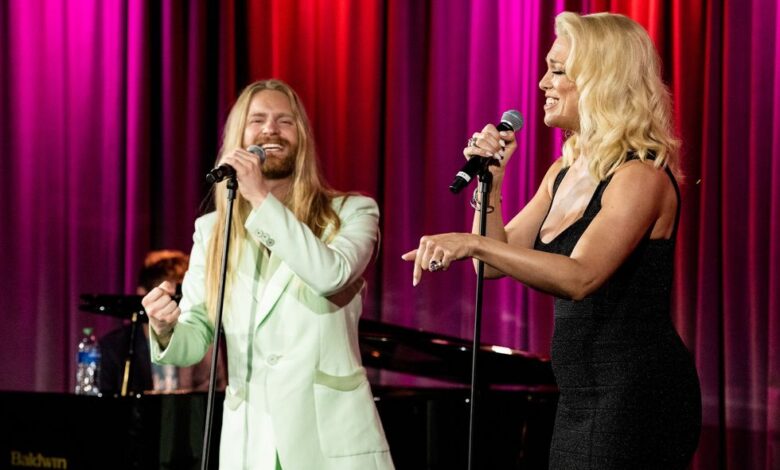 Eurovision star Sam Ryder, the 2022 runner up, has been announced as a nominee for the 75th Primetime Emmy® Awards, according to the Television Academy. Ryder's song "Fought & Lost" was nominated for Outstanding Original Music and Lyrics.
Featured on the popular Apple TV+ show Ted Lasso, "Fought and Lost" gained popularity after being played during the episode "Mom City" which aired on May 24, 2023 as part of the shows third season.
Sam Ryder wrote and recorded the song alongside Tom Howe and Jamie Hartman for Warner Bros. Television, Universal Television and Parlophone Records. The song features Bulgarian composer George Strezov and English guitarist Brian May with vocals by Sam Ryder.
The show Ted Lasso is about an American football coach that has been hired by a British football team to be their new manager. The show stars Jason Sudeikis, Eurovision 2023 host Hannah Waddingham, and Jeremy Swift.
"Succession holds this year's top spot with 27 Emmy nominations followed by The Last of Us (24), The White Lotus (23) and Ted Lasso (21)," said the Television Academy. Ted Lasso has previously won 11 Primetime Emmy awards.
The ceremony is set to be televised live on Monday, September 18, 2023 from the Peacock Theatre in Los Angeles, California at 5 p.m. PT.