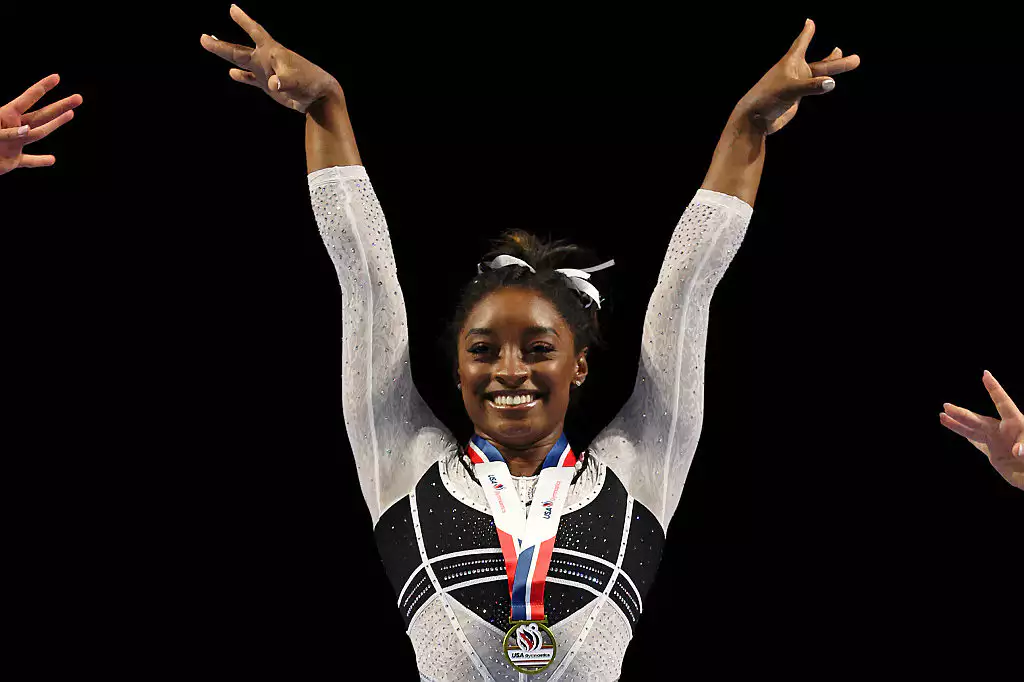 The star gymnast returned after a two-year hiatus, performing her routine to an instrumental version of this year's Israeli entry
After nearly two years away from the stage, American gymnast Simone Biles made her comeback on August 5th at the U.S. Classic. Sporting a flawless routine, the star made her big comeback to the tune of Nora Kirel's "Unicorn".
Unicorn's international popularity
The Israeli entry finished in third place at this year's contest. Kirel also won the "Rest of the world" votes that were introduced this year. This means that Israel was a fan favorite in countries that are not members of the EBU – including the US. With the song's popularity, it seemed like a good choice for Simone Biles to perform her routine to. You can view Biles' routine right here:
Eurovision entries in athletics
This is not the first time a gymnast has performed to a Eurovision song. In the 2012 Olympics in London, American Jordyn Wieber performed her routine to Ruslana's "Wild Dances", which won Eurovision in 2004.
What did you think of Simone Biles' performance and song choice? Let us know! Be sure to stay updated by following @ESCXTRA on Twitter, @escxtra on Instagram, @escxtra on TikTok and liking our Facebook page for the latest updates! Also, be sure to follow us on Spotify for the latest music from your favourite Eurovision acts, and on YouTube for reactions and exclusive interviews.