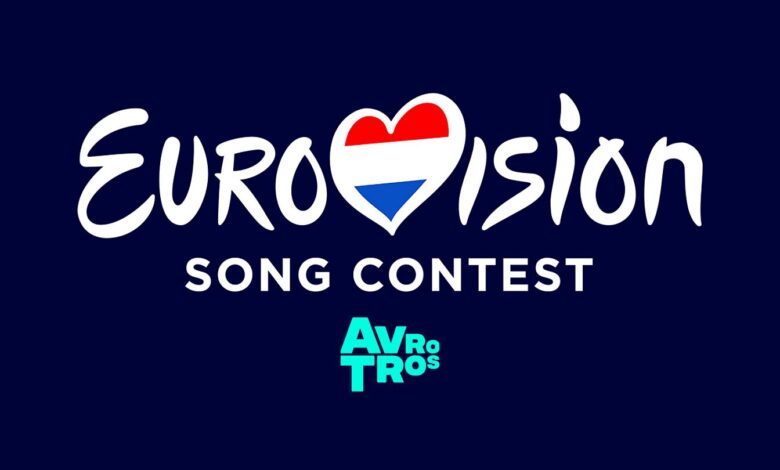 The Netherlands have once again decided to host an internal selection to find their Eurovision entry, with many Dutch artists expressing interest in representing their country in Sweden next year. Among those names, and perhaps one of the loudest voices expressing their interest, is rapper Joost. Now, he has revealed that he has written a song for submission together with Dutch rapper Donnie.
Who are Joost and Donnie?
Joost, whose full name is Joost Klein, started out as a YouTuber who started focusing on making his own music a couple of years ago. While many of his rap songs have a comedic tone to them, his flow and lyrics show that he does have talent for creating music and some of his music is very emotional as well. Already a big name in his home country, he went viral in Germany a few months ago with his song "Friesenjung". Joost has been very vocal about his interest in representing The Netherlands at the Eurovision Song Contest in 2024, making several social media posts where he expressed that participating in the contest is his biggest dream. He even has "Eurovision 2024" in his Instagram description, so he is certainly dedicated to making this dream come true!
Donnie is a well-established name in the Dutch music scene, with many of his songs finding success on the radio and on streaming platforms in the country. He even made a song with 2021 host Chantal Janzen a couple of months ago. Similar to Joost, many of his songs have a note of comedy combined with a hip-hop beat and catchy lyrics in Dutch. Thus, it is no surprise that the two teamed up to create a song for submission to the internal selection. While Joost had explicitly expressed his desire to participate in Eurovision, Donnie's interest was not revealed until the Instagram post in which they revealed their collaboration. It is not sure if Donnie will also be performing on the song, or if he is only a songwriter. Nonetheless, this submission will undoubtedly show off the Dutch rap scene which we have not often seen at Eurovision before!
The Netherlands' journey to Eurovision 2024
There was quite some speculation regarding The Netherlands' selection method for Eurovision 2024. Their entry from 2023, "Burning Daylight" by Mia Nicolai and Dion Cooper, did not qualify for the Grand Final, ending a qualification streak of seven years. Furthermore, the song was criticised by the Dutch public in the run-up to the contest due to the unclarity of the selection process and the, according to the Dutch people, disappointing performance. Thus, Dutch broadcaster AVROTROS had to make a decision regarding their selection method. While rumours of a national final were floating around the fan spheres, it was revealed that AVROTROS would opt for an internal selection again in the end, supported by new head of delegation Twan van de Nieuwenhuijzen.
Nonetheless, many Dutch artists had already taken the opportunity to express their interest in representing the country at Eurovision 2024. Some of these names include:
Douwe Bob (represented The Netherlands in Eurovision 2016)
Stefania (represented Greece in 2020/2021)
De Bankzitters (a famous YouTube group)
Bizzey en Kraantje Pappie (famous rappers)
Kris Kross Amsterdam (famous DJ group known for their modern covers of existing songs)
Certainly, AVROTROS will receive an interesting list of songs for their internal selection!
Who do you want to see represent The Netherlands in Eurovision 2024? Let us know! Be sure to stay updated by following @ESCXTRA on Twitter, @escxtra on Instagram, @escxtra on TikTok and liking our Facebook page for the latest updates! Also, be sure to follow us on Spotify for the latest music from your favourite Eurovision acts. As well as YouTube to see our reactions to the news ahead of the Eurovision 2024 season.