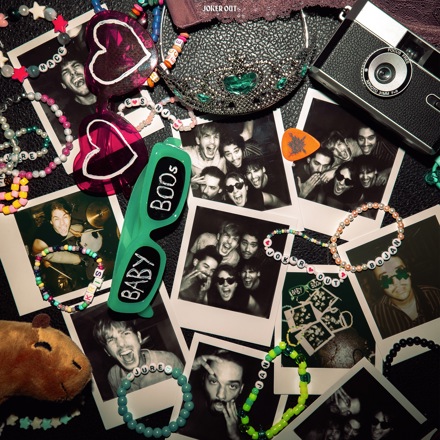 Slovenia's 2023 representatives Joker Out have released their new single titled "Sunny Side of London", following their post-Eurovision international success!
Touring through Europe
After their participation in this year's Eurovision Song Contest with their song "Carpe Diem", Slovenia's Joker Out have become quite the international sensation. Their fanbase grew quickly, as did the international tour dates that the band booked. In June, they went on tour with Ireland's Wild Youth, which was followed by a UK tour. They are currently touring through Norway, Sweden, and Finland, and will also visit, among others, The Netherlands, Poland, and Spain.
An ode to the fans
Their new single "Sunny Side of London" can be considered as an ode to the international success and fans that the band has gained. Joker Out describe the song as follows:
"Sunny Side of London" is a metaphor for a Joker Out concert. The concert venue is a place where the band and the fans can feel at peace and at home, a place that accepts everyone no matter the precise geographical location. London was decided as the location on the band's first UK tour, where the singer songwriter's first morning view through the window of the tour bus was the Westminster's Palace covered in the golden sun. Conversely, the music video is also mostly taken from the bands sold out UK tour of the past summer and shows the incredible relationship they have with their fans."

Joker Out on YouTube
You can check out the song on all streaming platforms, and the music video here:
Or stream on Spotify here:
What do you think of Joker Out's new song and video? Let us know in the comments! Be sure to stay updated by following @ESCXTRA on Twitter, @escxtra on Instagram, @escxtra on TikTok and liking our Facebook page for the latest updates! Also, be sure to follow us on Spotify for the latest music from your favourite Eurovision acts. Follow us on YouTube to see our reactions to everything Eurovision!