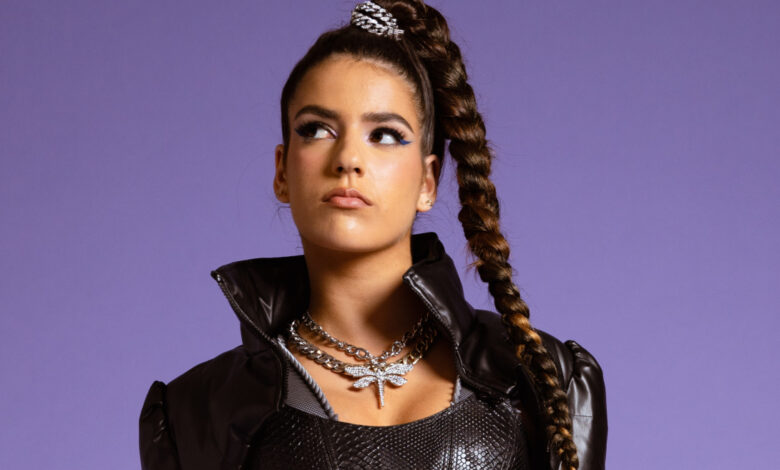 Cyprus have become the second nation to announce their representative for Eurovision 2024, hosted in Sweden. They have chosen Australian singer – of Cypriot and Greek descent – Silia Kapsis, who, at only 16 years old, will represent the island nation at Malmö next year.
CyBC, the Cypriot broadcaster, made the announcement. Her entry will be announced at a later date.
As previously reported, the Cypriot broadcaster moved away from signals they would host a national final in favour of the internal selection. Kapsis' selection would therefore be the result of this.
Who is Silia Kapsis?
Despite her young age, Silia Kapsis has been active in entertainment before this. She has several thousand followers across TikTok, Instagram and Youtube, is a host on Nickelodeon Australia's Nick News, and has recently transitioned into music. She has released a number of music videos in the last year, one of which we have linked below. Check it and her other songs out to see if her music is to your tastes.
In July, she posted on Instagram about wanting to represent Greece in Eurovision 2024. The two countries often overlap representatives due to closely related musical scenes and shared cultural heritage.
Cyprus in the Eurovision Song Contest
Cyprus is one of the longest-participating Eurovision nations to have never scored a victory. They have participated 39 times since their first appearance in 1981. The closest they came was in 2018, when Elena Foureira came 2nd with 'Fuego'. In 2023, they returned to the final after one year out with Andrew Lambrou's 'Break A Broken Heart'.
Could Silia Kapsis be the one for Eurovision glory for Cyprus? Let us know in the comments. Be sure to stay updated by following @ESCXTRA on Twitter, @escxtra on Instagram, @escxtra on TikTok and liking our Facebook page for the latest updates! Also, be sure to follow us on Spotify for the latest music from your favourite Eurovision acts. Follow us on Youtube to see our reactions to the news in the run-up to the next Eurovision season.