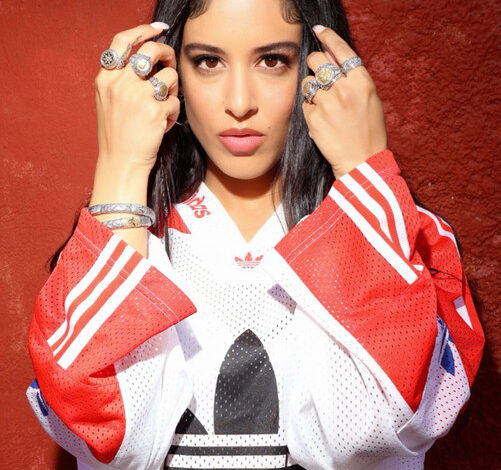 The well known Greek singer Marina Satti will represent her home country in the Eurovision Song Contest of 2024. This was revealed by ERT today, through the tv-show "Studio 4" with Nancy Zampetoglou and Thanasis Anagnostopoulos. Next year will be the 50th anniversary of the Greek debut in the competition in 1974.
Marina was chosen through an internal selection process by ERT. The song she will sing on stage next year has not yet been selected. But stay tuned, because a platform for interested composers to submit their proposals will open tomorrow, as announced in ERT's press statement.
'The song that Marína Satti will perform has not yet been selected. Therefore, both ΕΡΤ and her record company, Golden Records and Minos EMI, a Universal Music Company, as well as the performer wish this option to be as open as possible.

In this context, from tomorrow, October 25 2024 until December 1 2023 composers can send their own songs and proposals for Marina via the following email address: [email protected] . It is reminded that, based on EBU regulations, the songs must be original and unreleased, with a maximum time of 3 minutes.'

ERT press release
Who is Marina Satti?
Marina Satti is a 36-year old singer/songwriter and music producer who was born in Greece's capital, Athens. She has been taking singing and piano lessons since she was a young girl, while growing up on the Greek Island of Crete. Nowadays, she excells in combining Greek traditional sounds with pop/urban influences.
Are you excited to see Marina Satti on the big stage for Greece? Let us know! Be sure to stay updated by following @ESCXTRA on Twitter, @escxtra on Instagram, @escxtra on TikTok and liking our Facebook page for the latest updates! Also, be sure to follow us on Spotify for the latest music from your favourite Eurovision acts. As well as YouTube to see our reactions to the news in the run up to the new Eurovision season.