Welcome to Xtra Insider, our new series which will give you an insight into how well each country was statistically likely to do this year, as well as what the team at ESCXTRA think of your favourite entries into (what would have been) this year's contest! Today, we analyze and review Switzerland!
Yes, this year's contest has been cancelled…but that doesn't mean we can't love the songs! In this series, we'll review each and every entry that would have taken part in this year's Eurovision. On top of this, we're introducing a new analysis section in which we take a look into each country's history and how likely they would have been to do well this year. Our honest and brutal reviews and analysis will keep you entertained throughout what would've been the Eurovision season! We will also each give points using the usual Eurovision points system (12, 10, then 8 down to 1), and create an ESCXTRA leaderboard of the entries!
Today, we'll be giving analysis and reviews of the Swiss entry, Répondez-moi by Gjon's Tears, from Dominik, Isaac, Lisa, Riccardo, Rigmo and Tom R. Let's get started!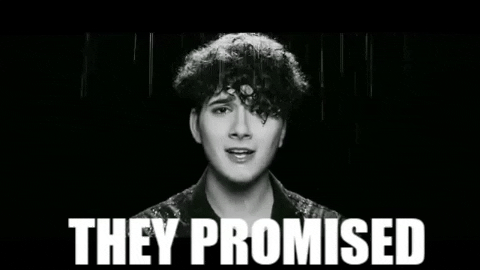 Switzerland's history at Eurovision
Switzerland is one of the countries that debuted in the competition in 1956. As well as debuting, Switzerland is the first ever winner of the contest with Lys Assia with Refrain. Switzerland has participated in the contest 60 times, whilst appearing in the Grand Final 49 times. Switzerland has won the competiiton twice; first in 1956, and second in 1988 with Celine Dion. When the Semi-Finals were introduced in 2004, Switzerland managed to qualify four times, with their best result being in 2019 when 'She Got Me' placed fourth in Tel Aviv.
This year's entry
Répondez-moi is the second consecutive entry which Switzerland selected internally, after overhauling the way they select their Eurovision entry. Gjon has mentioned that Répondez-moi explores the themes of origin and self-questioning. Being born in Switzerland, Gjon's parents are from Albania and Kosovo, which left him questioning a lot, and he works his personal story on the song.
How does this kind of song tend to do in the contest?
Ballads have had mixed reception in the competition. It would certainly depend on the song, as well as the performer who will be interpreting the entry. On this occassion, Switzerland have ticked all the right buttons, which saw the song highly rated and positively recieved. Had the competition proceed this year, it would have seen Switzerland potentially having another top ten result.
The Reviews
Dominik
I never expected a masterpiece like this when I first heard about the Swiss selection. It's so rare, unique and outstanding, that I think the discovery of a song and singer like this is like winning the lottery. I love Eurovision, because you discover talented artists like this and follow their careers from this moment on. WOW!
Isaac
This has always been one of the best songs in the 2020 lineup. Repondez-moi feels like what the French entry should have been, and I hope this isn't the last time that Switzerland digs into their French side to send us a dramatic Francophone ballad, it looks good on them. I want to imagine a very heartfelt performance from Gjon's Tears coming out of this at some point in the future.
Lisa
The little Swiss engine that could, getting back into gear and striving for better after 2019's result. If you like an earnest man with floppy hair emoting, then you'll love this. No wonder Gjon is full of tears. Otherwise it's time to put the kettle on. This would have been a 'moment' in amongst all the crazy and chaotic happening this year. But I much prefer Switzerland bringing the party over sorrow.
Riccardo
Talk about a beautifully poignant, emotional song. Switzerland seems certainly committed to doing well and this song gives me winner vibes and I love his voice. Although there are some palpable Duncan vibes and that may either help or harm him.
Rigmo
I feel like this song is the most accurate representation of what it feels like to experience PED (Post-Eurovision-Depression). This is best enjoyed while crying in the shower, but I do that a lot anyways so this definitely gets much enjoyment out of me. His hair alone is worth at least 8.25 points!
Tom R
Okay, let's be brutally honest here. I get nothing from Switzerland this year. I'm not getting the hype and I personally find it a bit… dull. When I listen to a song, I think about how it could translate to the Eurovision stage and where Duncan had the intimacy last year, I couldn't picture how Gjon would have presented it on stage. Another fan favourite that I just can't take to… sorry. If it makes it any better, I only gave Duncan a 5.5 last year!
Scores
| | | | | | |
| --- | --- | --- | --- | --- | --- |
| Costa | 10 | Nick | 12 | Tim | 7 |
| Dominik | 10 | Riccardo | 12 | Tom O | 12 |
| Isaac | 12 | Rigmo | 12 | Tom R | 3 |
| Lisa | 3 | Rodrigo | 8 | Vincent | 12 |
| Luke | 5 | Sami | 4 | Wiv | 4 |
| Matt | 10 | Sean | 2 |  |  |
| Nathan P | 6 | Simon | 7 |  |  |
Therefore, Switzerland scores 151 points in total!
Leaderboard
Switzerland squeezes its way to the top 5 of our leaderboard, ending up exactly at 5th place with a score of 151 points.
Bulgaria – 163
Iceland – 162
Russia – 156
Malta – 154
Switzerland – 151
Israel – 148
Germany – 142
Serbia – 139
Denmark – 136
Ireland – 136
Ukraine – 135
Norway – 134
Italy – 129
Latvia – 121
Romania – 121
Armenia – 120
United Kingdom – 120
Australia – 117
Netherlands – 113
Austria – 111
Belgium – 109
North Macedonia – 107
Czech Republic – 104
Spain – 100
Cyprus – 97
San Marino – 97
Albania – 97
Estonia – 93
Moldova – 82
Belarus – 81
Poland – 76
Georgia – 72
Slovenia – 53
Tomorrow, it will be the turn of Finland to be reviewed. For now, take another listen to the Swiss entry below!
Do you agree with our reviews of Switzerland? What are your thoughts on Répondez-moi?
Let us know in the comments below and on social media @ESCXTRA