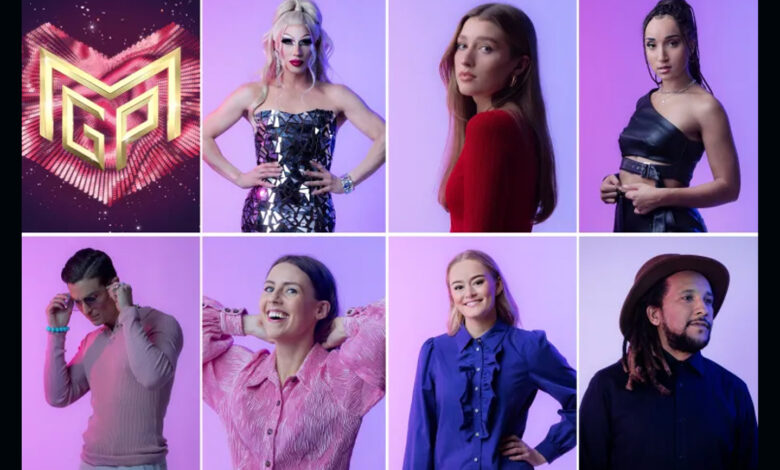 The third semi final of this year's Melodi Grand Prix took place tonight, with three more acts proceeding to the final. Out of seven hopefuls, Eline Thorp with "Not Meant To Be", Atle Pettersen with "Masterpiece" and Skrellex with "Love Again" could cheer for tickets to Trondheim Spektrum on the 4th of February.
Fan favourite fails at MGP
The qualifiers were announced in random order, and their internal ranking will not be revealed until after the final. Ahead of tonight's show, the editors here at ESCXTRA voted Maria Celin and her "Freya" as their favourite. In a shocking turn of events, a slightly subpar performance led to Maria Celin not qualifying for the Grand Final of MGP.
Instead, Eline Thorp and Atle Pettersen were announced as the first two qualifiers. The final ticket then went to Skrellex, who saw off competition from 1999 Eurovision entrant Stig van Eijk.
The songs competing tonight were, with qualifiers in bold:
Akuvi – "Triumph"
Tiril Beisland – "Break It"
Skrellex – "Love Again"
Eline Thorp – "Not Meant To Be"
Stig van Eijk – "Someday"
Maria Celin "Freya"
Atle Pettersen – "Masterpiece"
Melodi Grand Prix 2023 so far
Last year, the MGP format had pre-qualified finalists competing with qualifiers from a set of semi-finals. This year the format has been simplified, with three semi-finals and one Grand Final. After two semi-finals we so far had the following six finalists. 
Alessandra Mele – "Queen of Kings"
Ulrikke Brandstorp – "Honestly"
Umami Tsunami – "Geronimo"
Elsie Bay – "Love You in a Dream"
Jone – "Ekko Inni Meg"
Swing'it – "Prohibition"
Skrellex, Eline Thorp and Atle Pettersen will now join this line-up. Next week, one of these nine will be chosen to represent Norway at the Eurovision Song Contest 2023 in Liverpool. Looking at the Spotify streams, Norway may have a clear front runner…
Take a look at the final qualifier from tonight's show, "Love Again" by Skrellex, below!
What do you think of the final in Norway? Who are you supporting in next week's MGP final? Let us know on social media by following @escxtra on Twitter, @escxtra on Instagram, @escxtra on TikTok and liking our Facebook page for the latest updates! Also, be sure to follow us on Spotify for the latest music from your favourite ESC and JESC acts.