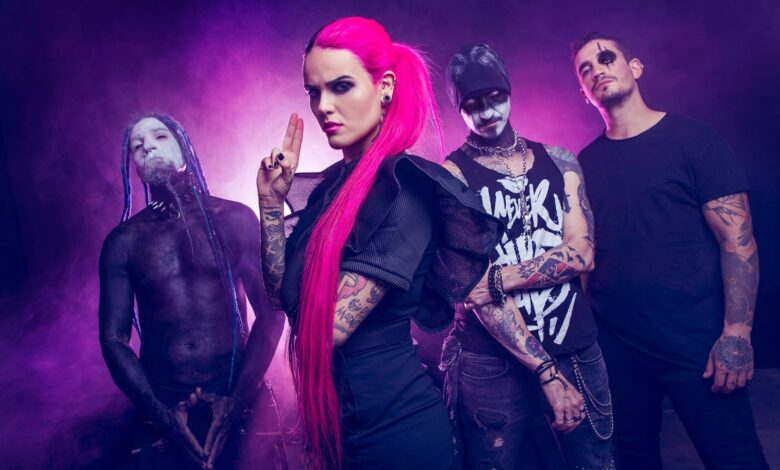 XTRA DECIDES sees the team here at ESCXTRA score the Eurovision national final songs, reviewing our winner. Follow us from here through to March 2023 as we make our choices for Eurovision 2023.
Tonight Benidorm Fest 2023 concludes after two semi-finals earlier this week. Spain will choose their artist and song to represent them at Eurovision 2023 in Liverpool. Megara with "Arcadia" is our favourite in the contest.
The Scores
| Rank | | Total | 12s |
| --- | --- | --- | --- |
| 1 | Megara – "Arcadia" 🏆 | 119 | 4 |
| 2 | Agoney – "Quiero arder" | 109 | 5 |
| 4 | Fusa Nocta – "Mi familia" | 75 | 1 |
| 3 | Blanca Paloma – "Eaea" | 87 | 1 |
| 5 | Vicco – "Nochentera" | 60 | 0 |
| 7 | José Otero – "Inviernos en Marte" | 34 | 0 |
| 6 | Karmento – "Quiero y duelo" | 48 | 1 |
| 8 | Alice Wonder – "Yo quisiera" | 32 | 1 |
The Reviews
Nick
First of all, I don't really think Spain will be going for this. They should perhaps consider it, though. "Arcadia" is something we have never seen from Spain before and this may be the year. The performance in the semi was a bit of a choice, with blue and pink as the doomed Eurovision colours. Aside from that, they look like Hatari had a wild night out with My Little Pony. Not a pretty sight, but amusing nonetheless. I really enjoy listening to this, but I fear it's not the song that will give Spain its best chances. But if they do pick it, I'll be going TODOS CON MEGARA in May.
Costa
Conceptually I really enjoy this, however, the execution made it look cheap and tacky. The song itself is quality and carries a grit that wasn't present in the staging, which gave Amazon Halloween costumes and face paint. If they can take this to Chromatica and amp up the intensity, I think this could do decently well. However, as it took me some weeks for it to click, I don't think the song is instant or catchy enough to be a contender.
Isabella
"Arcadia" has been one of my favourite songs in Benidorm from the moment I first heard it and isn't your quintessential Spanish entry. The live performance impressed me, as Megara was full of energy and the vocals were strong. However, I wasn't completely sold on its execution, as whilst the costumes and colour scheme fit with the title and context of the song, I fear it may not translate well or have as much of an impact for first time viewers and non-Spanish speakers. Despite this, I would love to see Spain send something different like "Arcadia" and do well in Liverpool, so that a greater diversity of Spanish artists are encouraged to break the barriers in Benidorm Fest in the future.
Isaac
Arcadia is in many ways, doomed to be a fan favourite should it be chosen, and I don't think it will be, the combination of goth aesthetics and raunchy dress accompanying a shouty rock song is perhaps not something that
immediately strikes as a roaring success, particularly as it does lack the intensity that I think is needed to put those kinds of songs over the top. All this is to say that I have been enjoying this hugely, Megara's voice really resonates with me to give this a lot of attitude, it is, as mentioned, very different for Spain and it would be great for them to show off a more alternative style. It's certainly one of the most striking performances visually in Benidorm, from Megara's costume to her great facial expressions and should be a highlight of the final.
---
What do you think of our decision? Let us know! Be sure to stay updated by following @ESCXTRA on Twitter, @escxtra on Instagram, @escxtra on TikTok and liking our Facebook page for the latest updates! Also, be sure to follow us on Spotify for the latest music from your favourite Eurovision acts.