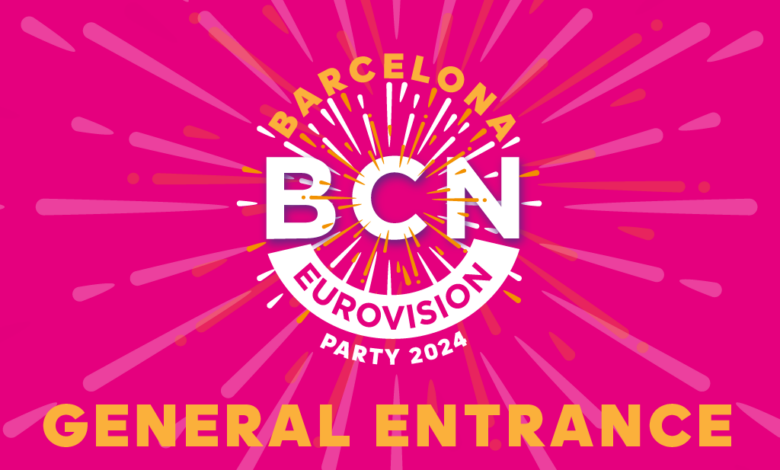 After initially reporting that the third annual Barcelona Eurovision Party 2024 would take place April 25-27, the organisers have since changed this to April 4-6 2024. Throughout the upcoming Eurovision season, more details on the line-up and theme nights will be announced.
Barcelona Eurovision Party 2024
Following the success of the 2023 edition of Barcelona's biggest Eurovision preview party, Barcelona Eurovision Party 2024 once again returns to the Sant Jordi Club. While many of us are still recovering from Liverpool, Barcelona are already planning ahead for the 2024 pre-party season! Although the organisers originally planned for the third edition of the three-day event to be hosted across April 25-27, the decision was taken to bring the date forward by three weeks, to April 4-6 2024. After consultation with the delegations, it was deemed the previous date was too close to the Eurovision Song Contest 2024.
After consulting the dates with the different delegations, it has been decided to bring the event forward, so that the artists have more rehearsal time for Eurovision 2024 in Sweden.
Last March over 5,000 Eurovision fans descended on Barcelona for the three-day spectacular. Over the course of the long weekend, fans enjoyed live performances from Benidorm Fest 2023 artists, former Spanish Eurovision artists and select Eurovision legends of past and present, 14 Eurovision 2023 acts, as well as other themed events to celebrate European music and culture. Barcelona Eurovision Party 2024 tickets can be purchased from the BCNEurovision.com website. Fans can either purchase an individual ticket for the main show, or the full three-day ticket package.
Will you be attending Barcelona Eurovision Party 2024? Let us know! Be sure to stay updated by following @ESCXTRA on Twitter, @escxtra on Instagram, @escxtra on TikTok and liking our Facebook page for the latest updates! Also, be sure to follow us on Spotify for the latest music from your favourite Eurovision acts. As well as YouTube to see our reactions to the news ahead of the next Eurovision season.