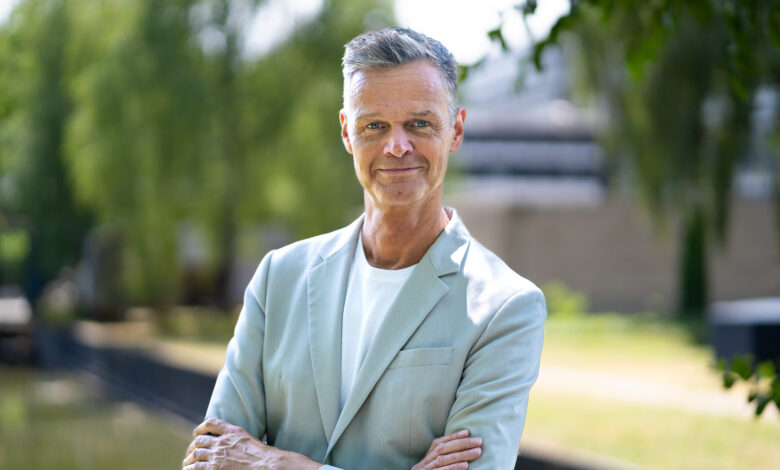 Dutch Broadcaster, AVROTROS has opened submissions for their song and artist search ahead of the Eurovision Song Contest 2024, taking place in Malmö, Sweden next May. Once again The Netherlands has opted for an internal selection process, with internal changes confirmed with the introduction of Twan van de Nieuwenhuijzen as the new Head of Delegation.
The Netherlands announce song and artist search for Eurovision 2024
After a difficult year which resulted in The Netherlands receiving its first non-qualification since 2015, AVROTROS are back and ready to hit the 2024 Eurovision season running, with the opening of its internal selection process. Unlike previous years, there are no guidelines to steer potential artists and songwriters towards a certain type of sound or lyrical theme. Instead the broadcaster wants an 'authentic, distinctive and competitive song'. Over the past decade, this internal process has yielded eight Eurovision finalists.
In a new change for this year, songwriters can submit proposals without having an artist attached to the song. Thereby giving freedom for the selection committee to choose their own artist for a songwriter submission. Overall the other rules remain the same:
Open language choice.
Maximum song duration of 3 minutes.
Up to 3 entries per person.
Not released publicly before 1st September 2023.
Up to 6 vocalists, (including backing and dancers).
Live vocals.
No live instruments.
Availability from September 2023 to May 2024.
Must be 16 or over on 15th April 2024.
It is intended that a decision will be reached by mid-December. Throughout the coming months, artists and writers will be invited to perform and discuss their songs for the selection committee who will then narrow down the chosen few for final consideration. So far the Dutch rumour (wind)mill has been circulating with artist gossip for Eurovision 2024!
New season, new Head of Delegation
It is out with the old and in with the new for AVROTROS. After a lot of backlash for the handling of Mia and Dion's participation in the recent contest in Liverpool, the decision was made for a fresh approach going forward. Therefore, the Dutch broadcaster has also announced today that Twan van de Nieuwenhuijzen will be taking over as the new Head of Delegation. As well as this, Twan also becomes the head of the selection committee that will decide who will represent The Netherlands in Malmö next May. Many will be familiar with Twan's work as Head of Contest for Eurovision 2022 and Eurovision 2023. With an eye for talent in the immortal quote, "watch out for the United Kingdom!" back in Turin, it appears The Netherlands will be in safe hands once more.
I am proud of AVROTROS' request to lead this challenging and unique project. I am looking forward to using the knowledge and experience I have gained in recent years at the Eurovision Song Contest to create a strong and convincing entry for the Netherlands.

Twan van de Nieuwenhuijzen, (HOD, The Netherlands).
This means that the General Director of AVROTROS and current head of the selection committee, Eric van Stade will be stepping down from selection duties.
In our opinion, Twan van de Nieuwenhuijzen is the perfect candidate to lead the project organization of the Dutch delegation. With his many years of experience as Head of Contest at the Eurovision Song Contest, I hand over my role as chairman of the selection committee to him with great confidence.

Eric van Stade, (General Director, AVROTROS).
Who do you want to see represent The Netherlands in Eurovision 2024? Let us know! Be sure to stay updated by following @ESCXTRA on Twitter, @escxtra on Instagram, @escxtra on TikTok and liking our Facebook page for the latest updates! Also, be sure to follow us on Spotify for the latest music from your favourite Eurovision acts. As well as YouTube to see our reactions to the news ahead of the Eurovision 2024 season.