The EBU and BBC have unveiled the very first images of the impressive stage design for Eurovision 2023 to be held in Liverpool.
Shortly after revealing the logo and slogan for the Eurovision Song Contest 2023, the EBU and BBC have now also revealed the first images of what the stage will be like where our 37 artists will be performing on in Liverpool this May.
Julio Himede, the Set Designer for Liverpool 2023 has based his stage design on the principles of 'togetherness, celebration and community'.

The designer Julio Himede told Eurovision.tv:
'The architecture takes inspiration from a wide hug, opening its arms to Ukraine, the show's performers and guests from across the world. I focused on the cultural aspects and similarities between Ukraine, the UK and specifically Liverpool. From music, dance and art to architecture and poetry.'
A stage of over 450 square meters, plus 220 square meters of moving and turning video screens, 700 video tiles integrated into the floor, and more than 1,500 meters of LED lights. All that will make up the dazzling stage for this year's event.
Eurovision 2023 stage inspired by Ukraine
Himede made sure that Ukraine was a central part of his stage inspiration as it should be looked at as a wide hug, the world opening its arms to last year's winning country but always keeping what Eurovision is all about in mind:
– It is our duty as designers to enhance performances through a compelling visual landscape, while capturing the heart and soul of the Eurovision Song Contest, he said to eurovision.tv
As Eurovision draws closer, Julio described the opportunity to design its set as 'an honour'. 
'It's a thrill to know that such a diverse group of talented musicians will be performing on my stage. I've had a long history of being a fan of the show and as a young adult, I used to take notice of the impressive stage designs.

I am excited to celebrate the future winner and to pass the creative baton to the next country.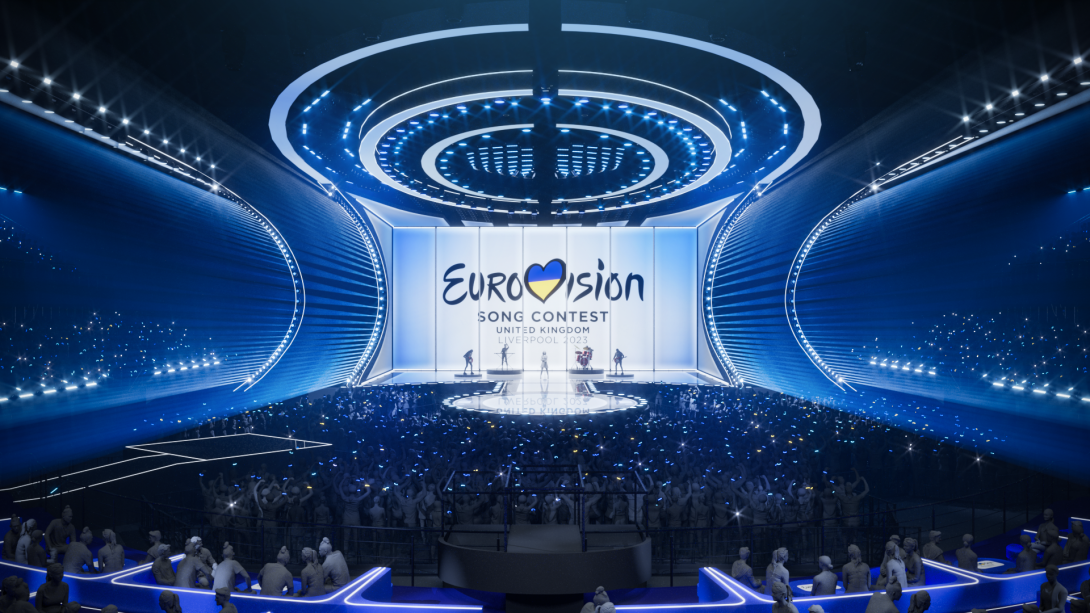 What do you think of this year's stage and stage design? Let us know! Be sure to stay updated by following @ESCXTRA on Twitter, @escxtra on Instagram, @escxtra on TikTok and liking our Facebook page for the latest updates! Also, be sure to follow us on Spotify for the latest music from your favourite Eurovision acts. As well as YouTube to see our reactions to the news in the run up to the new Eurovision season.