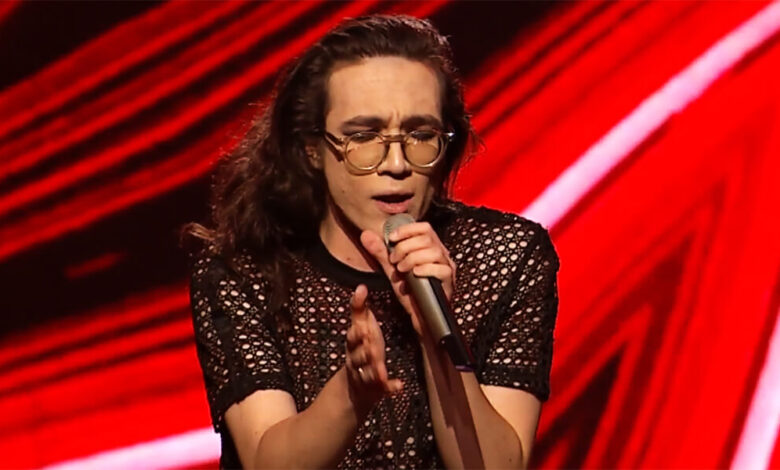 This Super Saturday is in full swing! Romania have chosen their act for the Eurovision Song Contest 2023. Selecția Națională was won by Theodor Andrei with the song "D.G.T. (Off and On)". That means Theodor will now head to Liverpool!
Selecția Națională won by Theodor Andrei
A total of twelve acts headlined the show on TVR1 tonight. There was no jury voting tonight and the responsibility of choosing the Romanian act for Liverpool was in the hands of televoters only. For this purpose, people could vote through SMS/telephone or online. The method marked a change in recent selections for Romania.
Ilinca Băcilă, who represented Romania back in 2017, was one of the hosts tonight. The following twelve acts were on stage to fight for the right to represent Romania:
Deiona – "Call On Me"
Andrada Popa – "No Time For Me"
Ocean Drive – "Take You Home"
Amia – "Puppet"
Andrei Duţu – "Statues"
Theodor Andrei – "D.G.T. (Off and On)"
Steven Roho x Gabriella x Formaţia Albatros – "Lele"
Aledaida – "Bla Bla Bla"
Adriana Moraru – "Faralaes"
Maryliss – "Hai Vino"
JaxMan – "Bad & Cool"
Andreea D Folclor Orchestra – "Periniţa Mea"
Theodor Andrei won tonight's public vote, with Andreea D Folclor Orchestra finishing in second place. Third place went to Andrei Duţu with "Statues".
Romania at Eurovision
Back in 1994, Romania débuted at the Eurovision Song Contest. Dan Bittman sang "Dincolo De Nori". The country's best ever result in the contest is a third place. Both Paula Seling&Ovi in 2010 and Luminița Anghel ft. Sistem in 2005 achieved that result. Last year, WRS represented the country with his song "Llámame", which qualified for the Grand Final.
Are you happy with the winner in Romania? Let us know! Be sure to stay updated by following @ESCXTRA on Twitter, @escxtra on Instagram and liking our Facebook page for the latest updates! Also, be sure to follow us on Spotify and YouTube to see our reactions to the news in the run up to the Eurovision Song Contest 2023, which is due to take place in Liverpool!