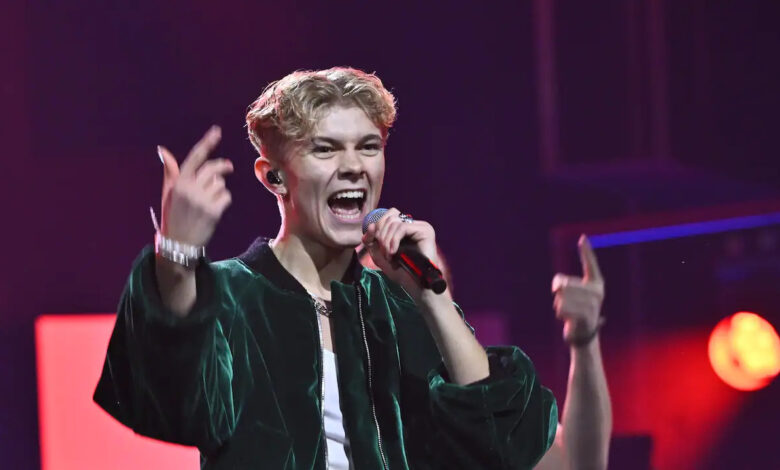 The field for the semifinal of Melodifestivalen 2023 is complete! SVT have revealed the running order, with THEOZ and "Mer Av Dig" opening the show next week.
THEOZ to open the semi
In the running order, we see THEOZ as the first act with "Mer Av Dig". The last act on stage next week will come from tonight's fourth deltävling of Melodifestivalen 2023. Youngster Kiana will take to the stage last with "Where Did You Go". You can see the full running order below:
THEOZ – Mer Av Dig
Mariette – One Day
Victor Crone – Diamonds
Tennessee Tears – Now I Know
Elov & Beny – Raggen Går
Melanie Wehbe – For The Show
Nordman – Släpp Alla Sorger
Kiana – Where Did You Go
New semifinalen format
The semifinalen of Melodifestivalen will have a different format this year. Where, in previous years, we saw duels between third and fourth placed songs of the heats, SVT ditched the duels a while ago. Last year, SVT opted for two groups in the semi, with two qualifiers from each group.
Now, we get one show with eight acts. Midway through the voting window, the hosts will provide the viewers with a preliminary result. After that, all app voters get another, extra opportunity to vote and make their voices count once again. At the end of voting, the top four acts will qualify for the Grand Final. There, they'll join the following eight acts:
The twelve acts will fight for the ticket to Liverpool in the Grand Final of Melodifestivalen 2023. That Grand Final will take place on 11th March in Friends Arena in Stockholm.
Who are you hoping to see again in the Grand Final of Melodifestivalen 2023? Let us know! Be sure to stay updated by following @ESCXTRA on Twitter, @escxtra on Instagram and liking our Facebook page for the latest updates! Also, be sure to follow us on Spotify for the latest music from your favourite Eurovision acts. As well as YouTube to see our reactions to the news in the run up to the 2023 contest in the United Kingdom!