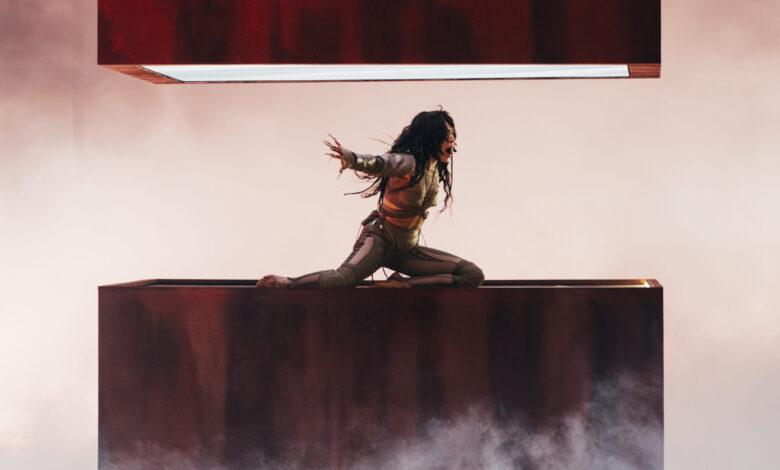 The EBU have released clips of all of today's second rehearsals for semi-final one. In a change to previous coverage, the clips have been combined into a single premiere on YouTube. These clips are the first time fans and press alike have been able to see the made-for-TV footage of the Eurovision performances.
🇳🇴 Norway
🇲🇹 Malta
🇷🇸 Serbia
🇱🇻 Latvia
🇵🇹 Portugal
🇮🇪 Ireland
🇭🇷 Croatia
🇨🇭 Switzerland
🇮🇱 Israel
🇲🇩 Moldova
🇸🇪 Sweden
🇦🇿 Azerbaijan
🇨🇿 Czechia
🇳🇱 Netherlands
🇫🇮 Finland
About Eurovision 2023
The 67th Eurovision Song Contest will be hosted by Graham Norton, Hannah Waddingham, Alesha Dixon and Julia Sanina in Liverpool's M&S Bank Arena.
The live shows are as follows:
Semi-final one (Tuesday 9 May)
Semi-final two (Thursday 11 May)
Grand Final (Saturday 13 May)
To compliment the proceedings, the City of Liverpool will host 24 official cultural commissions as part of a city-wide EuroFestival, which bring together British and Ukrainian art and history. In addition, the Grand Final will be broadcast live across over 500 British cinemas, as well as open air screenings in over ten cities.
Across the 37 Postcards, 111 different locations are featured – making this year's creative concept of 'United By Music' the most varied and well-travelled yet.
Be sure to stay updated by following @ESCXTRA on Twitter, @escxtra on Instagram, @escxtra on TikTok and liking our Facebook page for the latest updates! Also, be sure to follow us on Spotify for the latest music from your favourite Eurovision acts, as well as YouTube to see interviews and reactions to the news in the run up to the Eurovision Song Contest 2023!