Welcome to The Xtra Files, our series which will give you an insight into what the team at ESCXTRA think of your favourite entries into this year's contest! Today, we review Poland.
Now that all the songs have been released, we are able to review each and every one of them. Our honest and brutal reviews will keep you entertained until the rehearsals start on 30 April! We will also each give a score out of 10 for every entry, and create an ESCXTRA leaderboard of the entries!
Today we have reviews of the Polish entry, 'Light Me Up' by Gromee feat. Lukas Meijer, from Luke, Matt, Rigmo, Ryan, Simon and Tom. Let's get started!

The Reviews
Luke
….wow, Poland, I really wasn't expecting this! That drop is absolutely sensational and I can see the whole arena in Lisbon lighting up when it hits! I actually don't know which is Gromee and which is Lukas, but whichever one is the lead singer….mmm.

Matt
We really need something engaging happening on stage during the verses, but I can definitely see this standing out with so many ballads in Lisbon this year. The Polish diaspora vote will again be reflected in the score. I reckon middle of the pack.
Rigmo
No LED's in Lisbon? No worries, the hat gang is here to light it up.They are bringing EDM festival Portugal has always longed for straight to Lisbon. Pyromaniacs all over the world are getting their glosticks out and painting their faces to look like they were run over by a paintbrush while making odd hand gestures and wobbling left to right to give off the impression they are dancing. And you know what? I'm right there with them, as soon as Gromee pushes play on his handy dandy DJ booth and we get the bass line, I'm sold. Poor Lukas though, he tries to make himself useful, but we both know there ain't no sound coming out of that guitar, the man might as well be trying to strum a broom stick.
Ryan
Having big personal favourites in a Polish national final always feels dangerous following *that* event in 2016, but I was optimistic that either Gromee, Marta or Isabell could take the Eurovision ticket. Thankfully, Gromee and Lukas did so with an EDM banger, a genre that has rarely made it to Eurovision despite its chart dominance in recent years. The music video perfectly grasps the feel-good, uplifting and anthemic nature of "Light Me Up" and will certainly be on my summer playlist!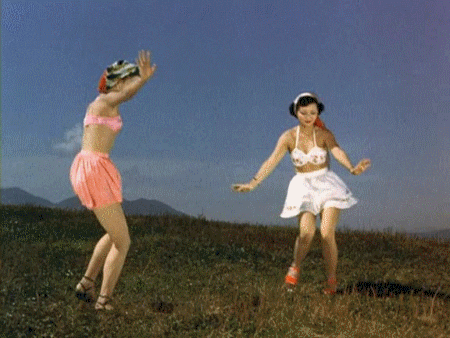 Simon
A contemporary effort from Poland, but very much smothered by the scandi-blanket of predictability and all the signature moves that must be woven into dance pop songs, such are the rules of producing this sort of thing. Fine, but nothing to get excited about.
Tom
This is going to 'light up' Lisbon for sure. This genre of music does little for me but for Eurovision it works really well. The arena and village crowd will go crazy when that music drops in the chorus. I'm thinking of JOWST's success in Kyiv with 'Grab The Moment'.

Scores
| | | | | | |
| --- | --- | --- | --- | --- | --- |
| Dominik |  7.5 | Nick |  6.5 | Tim |  8 |
| Hlynur |  7 | Riccardo |  9.5 | Tom |  5 |
| Lisa |  8 | Rigmo |  8.5 | Vincent |  7.5 |
| Luke |  8 | Rodrigo |  5.5 | Wiv |  2 |
| Matt |  6.5 | Ryan |  9.5 | Yassia |  9 |
| Miki |  6.5 | Sami |  8 | | |
| Nathan |  8 | Simon |  4 | | |

Therefore, the average score for Poland is 7.08.
Leaderboard
Poland reaches 5th place with a score of 7.08.
Poland – 7.08
Tomorrow, it will be the turn of Denmark to be reviewed.
Do you agree with our reviews of Poland? What are your thoughts on Light Me Up?

Let us know in the comments below and on social media @ESCXTRA!