Welcome to The Xtra Files, our series which will give you an insight into what the team at ESCXTRA think of your favourite entries into this year's contest! Today, we review Norway.
Now that all the songs have been released, we are able to review each and every one of them. Our honest and brutal reviews will keep you entertained until the rehearsals start on 30 April! We will also each give a score out of 10 for every entry, and create an ESCXTRA leaderboard of the entries!
Today we have reviews of the Norwegian entry, 'That's How You Write A Song' by Alexander Rybak, from Lisa, Miki, Nathan, Nick, Tom and Wiv. Let's get started!

The Reviews
Lisa
Well I'll just state the obvious and say that's not how you write a song. It was probably written in about 5 minutes, it's like a budget attempt at 'Love Love Peace Peace'. That yodel to his vocal still goes through me and to top it off he's doing some acapella ad-libbing this time. The instrumentation is annoyingly catchy, but then so was the Great Plague.
Miki
Rybak is RyBACK with a far less superior entry to his 2009 winning "Fairytale". He truly does sell "That's how you write a song" as much as he can, but I just cannot get over the fact that this song is only made to be performed. I am not sure this will result with a second Rybak win for Norway, but I am confident that he will deliver an exciting performance on the night.
Nathan
This is quite frankly well below the level of musicality of Alexander Rybak. The lyrics do not make sense. The tune is annoying. The whole package is frustratingly awful. If this wasn't opening the semifinal, it wouldn't have a hope in hell of qualifying. I wouldn't be surprised however if this did a "Dana International" and yet another former winner has an embarrassing return entry left in the semifinal. Thanks but seriously no thanks.
Nick
Let's just tick those boxes, shall we? Charismatic performer: Check. Catchy song: Check. Flawless performance: Check. Support from their own nation: Check. And seriously, people wonder if he's going to even qualify? This is a sure qualifier and a very dark horse for victory. Love how the man who stood by Salvador Sobral in the 'no fast food' statement now sings 'shoobie doobie dat dat, shaba daba hey'. Loving it!

Tom
'Fairytale' was not my favourite and this does not match that 2009 entry. Sure it's catchy but it feels dated and unoriginal. Like 2009 Rybak sells this song brilliantly and that is what will get it into the final and maybe the upper half of the scoreboard.
Wiv
I never really wanted Alexander to return to the contest as a singer, not because I don't like him, cuz I very much do. After his massive 2009 victory, whatever he could come up with would be, at least to some extent, a disappointment. And then he goes and does *this*! He just proves to us all that he is an amazing performer, as the song in the studio version is just ok. When he performs it live, however, it's a completely different thing. The song comes to life, and it's totally impossible to sit still. He had me smiling from the first note in Spektrum, and there was no longer any question who was gonna win MGP. With this song as our entry, I will happily fly the Norwegian flag in Lisbon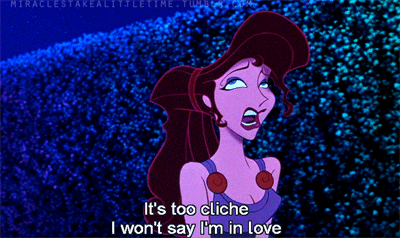 Scores
| | | | | | |
| --- | --- | --- | --- | --- | --- |
| Dominik |  6 | Nick |  9 | Tim |  7 |
| Hlynur |  6.5 | Riccardo |  4.5 | Tom |  6 |
| Lisa |  1 | Rigmo |  9 | Vincent |  8.5 |
| Luke |  0 | Rodrigo |  4.5 | Wiv |  8 |
| Matt |  6.5 | Ryan |  8.5 | Yassia |  7.5 |
| Miki |  3 | Sami |  6 | | |
| Nathan |  1 | Simon |  3 | | |

Therefore, the average score for Norway is 5.55.
Leaderboard
Norway reaches 21st place in our leaderboard.
Norway – 5.55
Tomorrow, it will be the turn of United Kingdom to be reviewed.
Do you agree with our reviews of Norway? What are your thoughts on 'That's How You Write A Song'?

Let us know in the comments below and on social media @ESCXTRA!