Welcome to The Xtra Files, our series which will give you an insight into what the team at ESCXTRA think of your favourite entries into this year's contest! Today, we review Malta.
Now that all the songs have been released, we are able to review each and every one of them. Our honest and brutal reviews will keep you entertained until the rehearsals start on 30 April! We will also each give a score out of 10 for every entry, and create an ESCXTRA leaderboard of the entries!
Today we have reviews of Maltese entry, 'Taboo' by Christabelle, from Hlynur, Lisa, Riccardo, Tim, Tom and Vincent. Let's get started!

The Reviews
Hlynur
Worthy cause for a song, however the song and the lyrics are rather annoying. Honestly not my thing. But might do well, it's catchy.
Lisa
Christabelle has no bad songs and this is another great addition to her archive. It's a great way of showing that songs with a positive message of empowerment don't have to be dull. I'm a moth to a flame for electro-pop bangers like this and the additional elements beefing up the dubstep and electronic clicks in the revamp has enhanced this song further.
Riccardo
Well, during the preview and review I said that I thought this song would grow on me with more listens. Well guess what, the opposite happened. I like it even less with more listens. It wants to go everywhere yet it goes absolutely nowhere. I think her performance in Malta did a great job covering how basic the song is, but I don't think she will be able to do that in Lisbon. And I hate saying that because I really like Christabelle. Malta had some many good options at MESC, I will never understand why they chose this.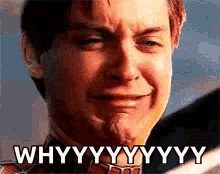 Tim
Thomas G:Son has done it once again, this is a great dance track with a great message with it, I am just a bit worried as the live performance didn't do much for me and the song itself is great. I hope she pulls something off in Lisbon and she kills her vocals on the night.
Tom
I like this but I've never been hyped by any of Malta's entries. There's of course a great message behind the song and from what I've seen Christabelle has what it takes to perform and sing this song very well. The MESC staging was messy for me, so I'm hoping in Lisbon it doesn't become too ambitious.
Vincent
Even when I know it's supposed to be about mental health issue, I really have to try very hard to make sense of those lyrics, which is not a good thing. For the rest, the electro sound is nice, but…that's all.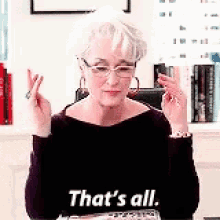 Scores
| | | | | | |
| --- | --- | --- | --- | --- | --- |
| Dominik |  7 | Nick |  1 | Tim |  7 |
| Hlynur |  1 | Riccardo |  2 | Tom |  6 |
| Lisa |  9.5 | Rigmo |  5 | Vincent |  5 |
| Luke |  6.5 | Rodrigo |  2.5 | Wiv |  1 |
| Matt |  6 | Ryan |  8.5 | Yassia |  5.5 |
| Miki |  5 | Sami |  9 | | |
| Nathan |  5 | Simon |  2 | | |

Therefore, the average score for Malta is 4.97.
Leaderboard
Malta reaches 26th place in our leaderboard.
Malta – 4.97
Tomorrow, it will be the turn of Belgium to be reviewed.
Do you agree with our reviews of the Malta? What are your thoughts on Taboo?

Let us know in the comments below and on social media @ESCXTRA!