Welcome to The Xtra Files, our series which will give you an insight into what the team at ESCXTRA think of your favourite entries into this year's contest! Today, we review Cyprus.
Now that all the songs have been released, we are able to review each and every one of them. Our honest and brutal reviews will keep you entertained until the rehearsals start on 30 April! We will also each give a score out of 10 for every entry, and create an ESCXTRA leaderboard of the entries!
Today we have reviews of Cypriot entry, 'Fuego' by Eleni Foureira, from Luke, Nick, Ryan, Vincent and Wiv. Let's get started!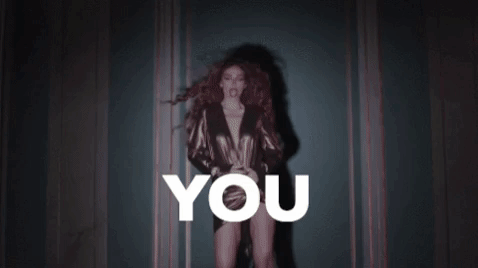 The Reviews
Luke
Well this was a bit of a shock, a real bop from Cyprus, finally! It's like La La Love meets Cool Me Down and it works wonderfully. She clearly doesn't know her audience though – dressing promiscuously will not help you here, Eleni. Set Lisbon on fire, Cyprus!
Nick
Cyprus deliver like no other. Selecting a composer, announcing a talent show and ending up with one of the bigger singers in Greece and Cyprus is an achievement. Eleni Foureira has the right amount of sex to deliver this song. Now we need a staging less tacky than Greece in 2017 and this is going to do really well indeed.

Ryan
My final review of the season, and we've saved the best for last. This is pop perfection, Eurovision perfection and just all around perfection. I was very optimistic about this year's Cypriot entry after reading who was in charge of production, "La La Love" is in my top five Eurovision songs of all time. I can not praise this enough, it's modern yet ethnic and you can sing along before you've even reached the end of your first listen. "Fuego" becomes yet another Cypriot entry to top my rankings, after "Comme ci, comme ca", "Firefly", "Life Looks Better In Spring" and "La La Love" all managed at least some point during their respective Eurovision seasons. "Fuego" is pure fire, go Eleni!
Vincent
Aye aye aye! That's actually catchy, and… I can't say classy, but in the videoclip she has a strong presence, and I'm not talking about "sensuality". If she's good live, it could be a very impressive act, and not only because of fireworks.
Wiv
This is one of my least favorite entries this year. It has a lot of the things I don't like in a song; loads of canned drums, lyrics and a video which both play almost entirely on sex and a singer who's not yet performed her entry live…which can mean anything, but very often means the vocals might not be the best. However, Eleni is stunningly beautiful, Fuego is very popular with the fans and based on that and the running order she is an almost certain qualifier.
Scores
| | | | | | |
| --- | --- | --- | --- | --- | --- |
| Dominik |  6 | Nick |  9 | Tim |  9 |
| Hlynur |  2 | Riccardo |  9 | Tom |  5 |
| Lisa |  10 | Rigmo |  9 | Vincent |  7 |
| Luke |  10 | Rodrigo |  6 | Wiv |  1 |
| Matt |  6.5 | Ryan |  10 | Yassia |  6.5 |
| Miki |  7 | Sami |  7 | | |
| Nathan |  9.5 | Simon |  6 | | |

Therefore, the average score for Cyprus is 7.13.
Leaderboard
Cyprus reaches 8th place in our leaderboard.
Cyprus – 7.13
Tomorrow, it will be the turn of Ireland to be reviewed.
Do you agree with our reviews of the Cyprus? What are your thoughts on Fuego?

Let us know in the comments below and on social media @ESCXTRA!